5 Phoenix Home Renovations That Will Transform the Feel of Your Property
If you've grown tired of your property but you want to stay where you are, the right enhancements can make a major difference. You should consider beautiful new window treatments, adding more light, adding a screened-in porch, or one of these other great Phoenix home renovations to give your house that just-moved-in feel again.
Consider Window Treatments For A Phoenix Home Renovation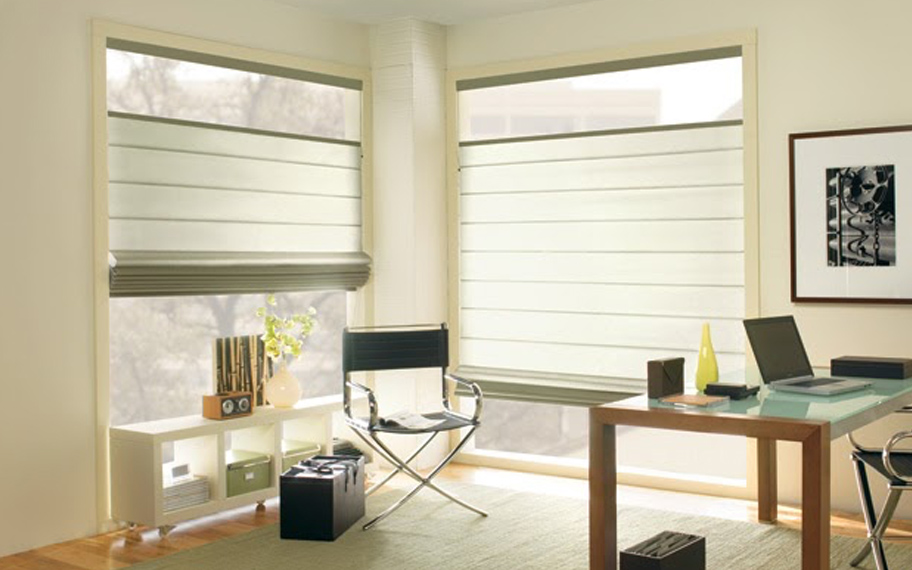 If your home has builder-grade blinds, switch to fashionable window shades like bold-patterned roller shades or sophisticated Roman shades. Or use transitional shades to effortlessly change your sunny family room into a functional entertainment room for your family's movie marathon.
Long-lasting, faux-wood interior shutters are popular for producing an impressive transformation. They offer both exceptional design elements and excellent window coverage. Their classic white color matches your your home's existing features, so there's no need to alter any other part of the space. You are able to open the panels wide for full light or just tilt open the built-in louvers to direct the outside light wherever it is needed. You also might want to shut everything to restrict nearly all of the exterior light and those unwanted drafts.
Brighten Your Interior With Light Upgrades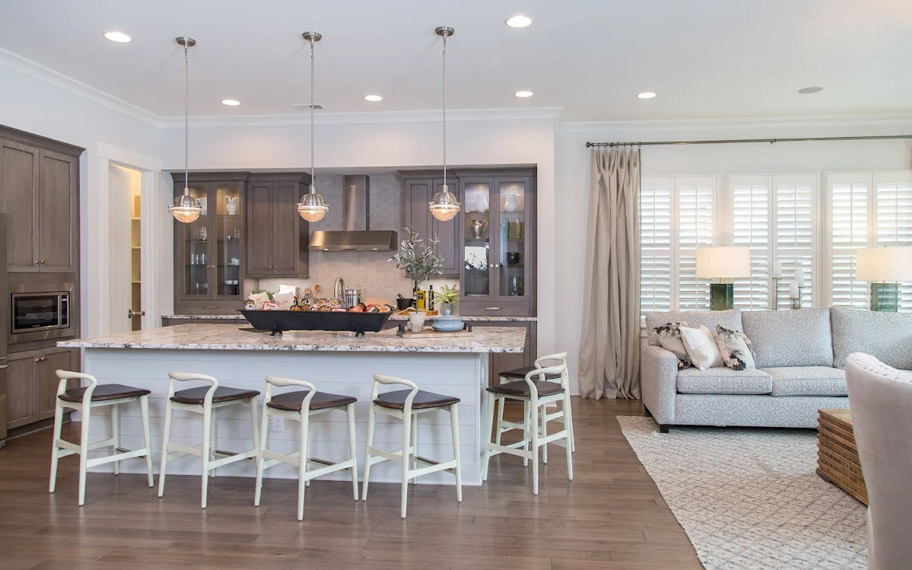 The right mix of sunlight and electrical light can alter your indoor environment as it will make it appear more spacious. If an area feels small and dark, add more light. A certified electrician can insert your choice of fixtures, or you could try using different kinds of lamps. It's easy to locate options to suit every taste, from fun and funky lamps to delicate chandeliers.
You should always take advantage of natural light to brighten your home and mood. If you have shaky, unstable window coverings that are awkward to use, upgrade them to wood or faux-wood shutters. These sturdy products effortlessly open to give you a clear view of your windows when your loved ones want additional light for various activities.
Renovate From The Ground Up With New Carpet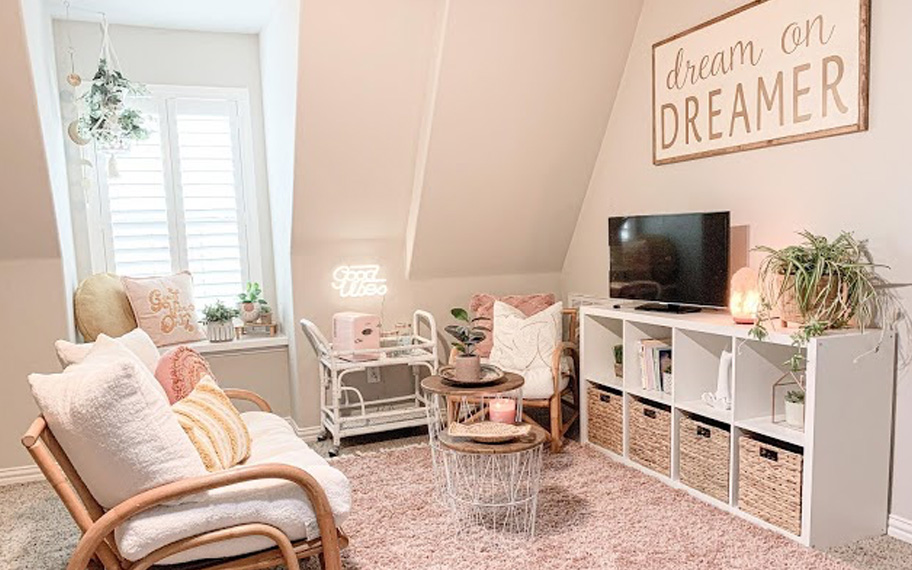 Your carpet gets a lot of wear and tear every day from family members and guests constantly treading across it. If your once new carpet is now torn and trampled, switch it out for an instant home makeover. Current home carpet trends vary widely from everyday shades and recyclable materials to bold jewel tones and large patterns, so there's something for every house and room. You might peruse different textures and densities to discover long-wearing, comfortable carpeting that fits your unique tastes. And if you don't need new carpet, consider using a modern rug.
Add An Outdoor Living Area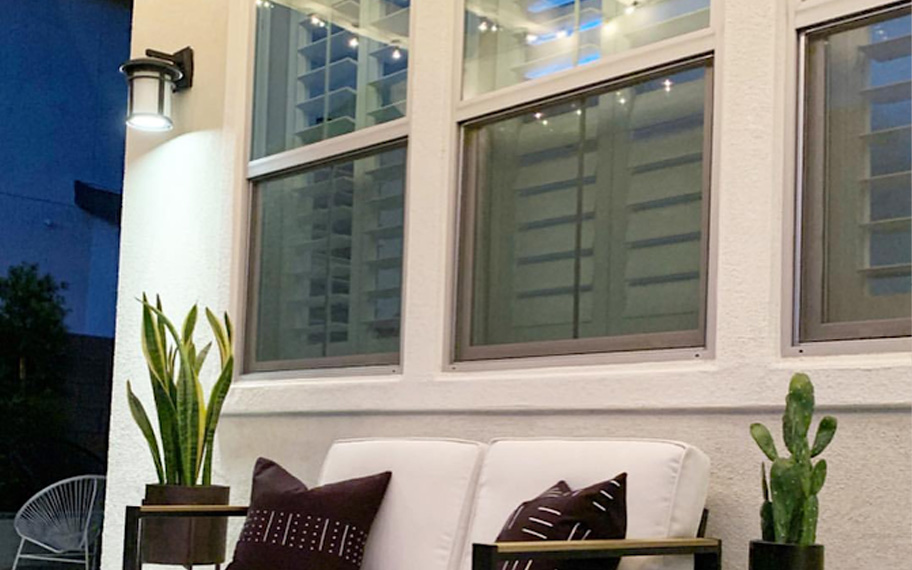 Phoenix home renovations can extend outside too. If your residence is getting a little tight, create an outdoor living space. Make your patio or deck more suitable for entertaining with chairs and cushions, an umbrella or gazebo for shade, and decorative lights. You can incorporate a gas or wood-burning fire pit and yard activities for extra appeal and excitement. When you lack a deck or patio, you have the option to construct a new space by putting down stone pavers or deck tiles.
Existing porches are easy to adapt into more living space. Simply give it some fresh paint and add a couple rocking chairs and a soothing porch swing as your seating options. Or screen in your porch to restrict pesky bugs like mosquitos and make your refreshed environs more agreeable.
Change Your Look With Wallpaper
Wallpaper is a trendy choice in home renovations. You have access to products in a multitude of designs, colors, and textures to add fresh appeal to any space within your residence. You might put up fun and colorful selections in your toddler's bedroom, a stylish, patterned motif in your formal dining area, and something quaint and pretty in the half-bath. You could also update your lounging area with a fresh coat of paint and use coordinating wallpaper on an accent wall.
Transform Your Home With Window Treatments From Sunburst Shutters Phoenix
Sunburst Shutters Phoenix has the right window treatments for your Phoenix home renovations. We provide access to styles and custom options to suit your specific preferences. Start your project by calling 480-485-7743 or fill out the form for a free in-home consultation.