Choose Wood Blinds In Phoenix For The Ultimate In Hardwood Window Coverings

If you are searching for hardwood blinds in Phoenix, you ought to install the best. Our wood blinds are constructed of furniture-grade natural wood, which gives them unique strength and appeal. Pick from 24 stain and color possibilities, and then personalize your treatments with valence, operating, and slat size choices.
Sunburst's wood blinds also withstand daily usage. Each installation is custom crafted to your window's exact proportions, so they consistently fit perfectly. The sturdy slats are then coated with a UV blocker that prevents fading or cracking from the sun. Of course, you won't find window treatments quite as robust as our plantation shutters, but wood blinds are excellent choices for your living room, bedroom, and dining room.
Wood Blinds Customizations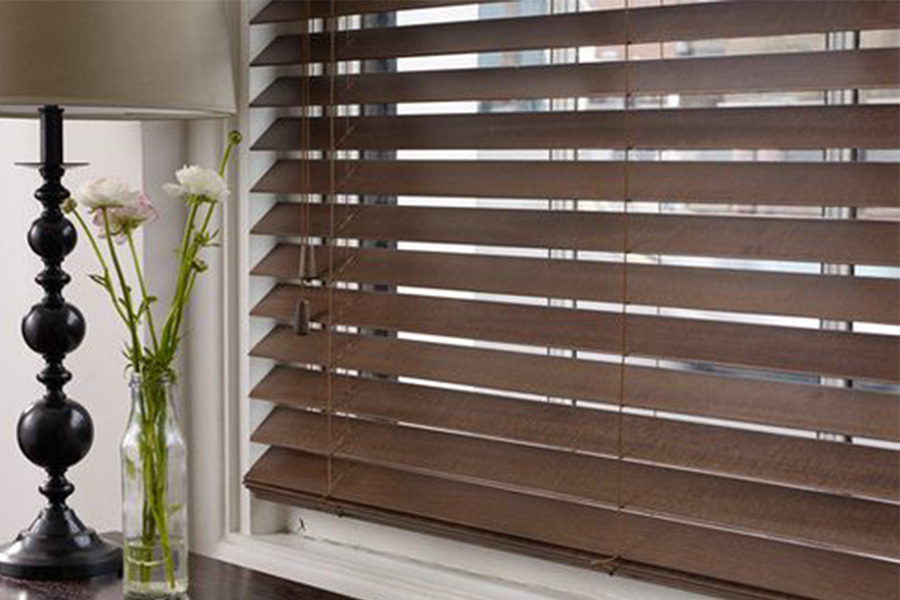 Start by choosing the stain or color of your wood blinds. Choose from 24 elegant finishes to complement your interior color palette or customize to the hardwood flooring, furniture, or trim that is found in your home. Then match up your tassels, ladders, valences, and pull cord for a completely in-sync appearance.
Why Install Wood Blinds In Phoenix
Wood blinds might be the easiest way to install a great-looking window treatment in your Phoenix house. Once installed, you may shift the slats within the blinds through a wand or pull cord. There are many ways to use your blinds to direct sunlight, from raising them to bring in the sun to keeping them down for privacy.
And unlike flimsier aluminum materials, your Phoenix Sunburst's Wood blinds won't easily break down. With firm slats constructed from tough hardwood, your slats will keep their sleek contour without bowing or cracking. Since your blinds are customized to your specific window proportions, your blinds will tilt smoothly and go up or down without knocking your window trim. As an alternative, if you need blinds for high-moisture rooms, try our faux-wood blinds.
Wood Blinds Warranty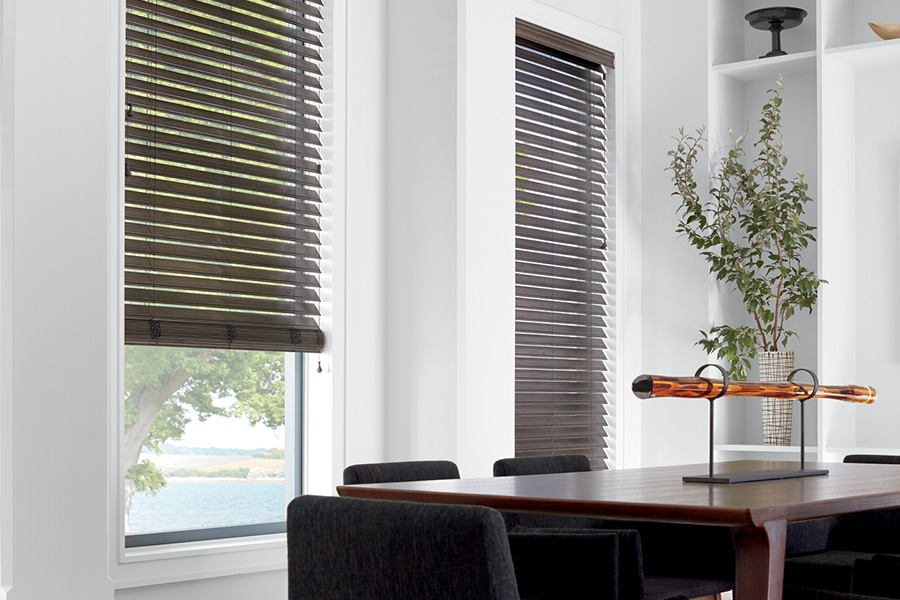 Our blinds have a 3-year warranty that covers any manufacturing defects (i.e., a flaw in the materials, workmanship, or product design) for the original purchaser.
Wood Blinds Features
Call Today For Your Wood Blinds in Phoenix
To explore all the virtues of wood blinds -- or any of our superb window treatments -- contact Sunburst Shutters Phoenix. We'll schedule a no-charge on-site demonstration to show you how our options will upgrade your windows. Place a call to 480-485-7743 or complete the following form today!