Do You Need To Place Window Treatments On A Closet Window In Phoenix?
A walk-in closet's practicality is truly unrivaled. All people, from office types to trendsetters, will enjoy having your wardrobe easily accessible. If you often go in your closet, proper illumination is invaluable. To make this happen, various closets receive sunshine via a window.
But should a walk-in closet with a window in Phoenix require a window treatment? You may be amazed by how many ways you'll be rewarded by having one. Review why a closet window treatment is an excellent investment.
Keep Your Walk-In Closet Private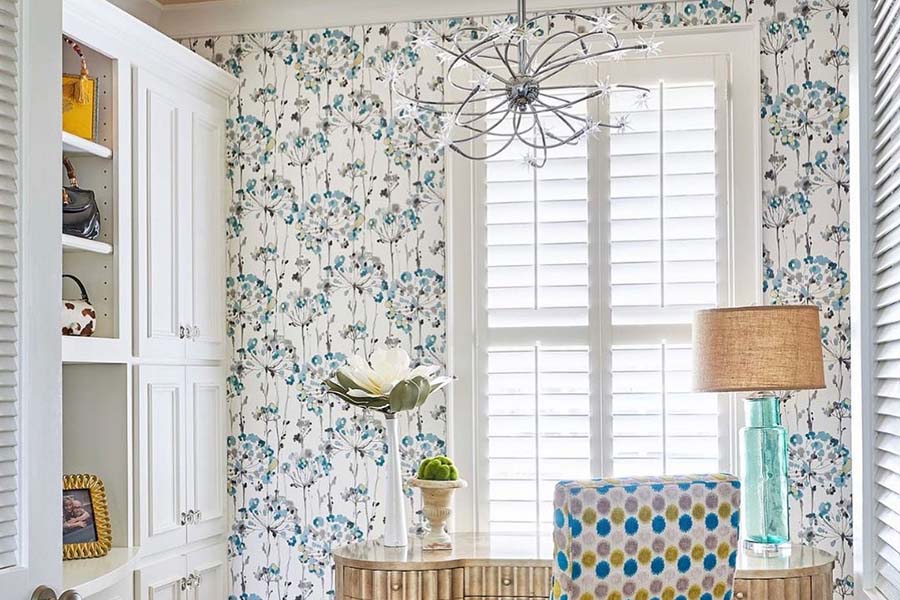 If you prefer mixing and matching your favorite pieces to decide on the perfect attire, a closet window treatment could be a wise choice for you. With total control of the wide slats, you can rest assured knowing your closet window's interior shutters will block curious onlookers. You also have the ability to adjust the louvers to allow the perfect amount of light to highlight the colors in your clothes.
Your Expensive Suits And Gowns Are Deserving of Protection
Although the sun's rays are amazing at making your clothes shine, your walk-in closet with a window in Phoenix will be better off with some solar shielding. Over time, the steady exposure to the sun can start to impact your attire, causing colors to diminish. Let the light in only if you desire. You can keep your outfits safe from sunlight with a window treatment that offers total UV shielding, like wood and synthetic-wood shutters.
Keep Your Home's Cohesive Appeal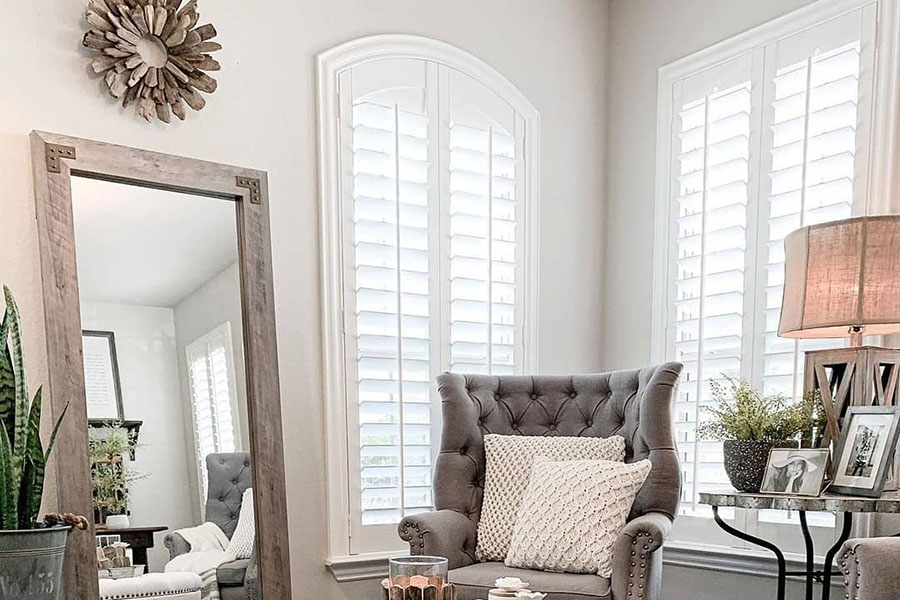 Your windows can be seen from the exterior of your home. If you have window treatments in other areas, you'll want them all to have a cohesive appeal from the outside. This harmonious approach will have a favorable effect on the value of your property.
What Window Treatment Is Ideal For Your Closet?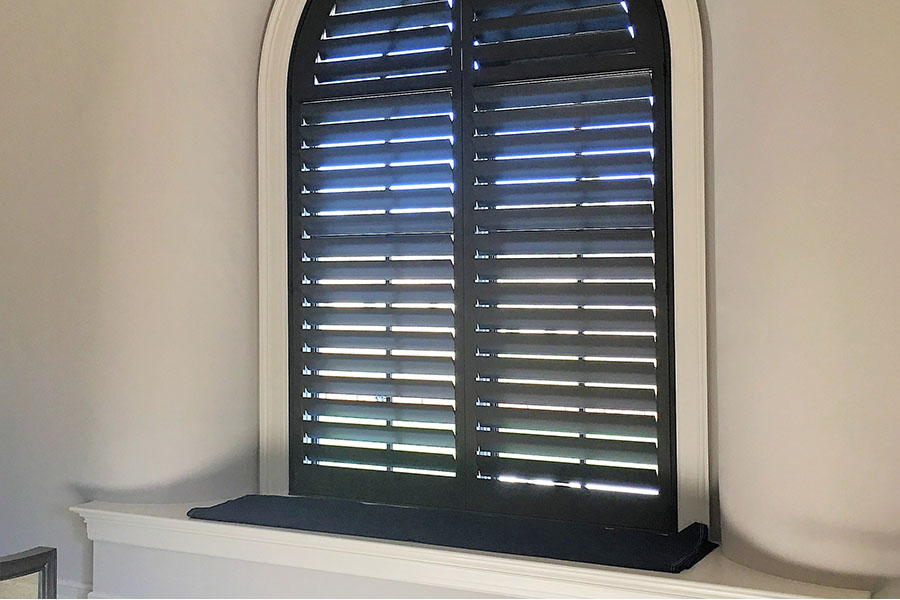 When finding the right closet window treatment in Phoenix for you, there are a range of solutions. Choose from the following:
Plantation shutters are manufactured of natural wood or an impenetrable composite wood and are fastened permanently to your window. This choice gives you extraordinary UV shielding, light management, and resiliency. Shutters may also be custom-made to fit any window shape.


Window shades generally contain a fabric panel hung within or outside of your window frame. There are a vast array of shade options, all with varying levels of UV blocking and opaqueness. Simplicity of use is a primary perk as the majority are drawn up or down easily with no worry of snagging.


Window blinds feature long, interconnected slats made of a durable material that you bring down over your windows to block them. Blinds come in various materials like faux wood for strong UV protection and privacy. For a reliable solution, window blinds are the way to go.
Sunburst Shutters Phoenix Has The Best Closet Window Treatments in Phoenix
Get top-of-the-line window treatments for your closet by contacting Sunburst Shutters Phoenix. We'll help you determine the perfect product for your property. Simply call 480-485-7743 or submit the form on this page to request an appointment.