Faux Wood Shutters VS Real Wood Shutters in Phoenix
When searching for plantation shutters in Phoenix, you may choose between real wood or synthetic wood shutters. First off, you may consider faux wood shutters -- including our Polywood® shutters -- in classic white that offer an unprecedented level of energy efficiency. On the other hand, you have the warm, stains and paints of our elegant wood Ovation® shutters.
Each has distinctive features to fulfill your window treatment specifications. Luckily, there's a shutter to be found for all residents when you compare faux wood shutters vs. real wood shutters in Phoenix.
For Optimal Efficiency, Choose Polywood Shutters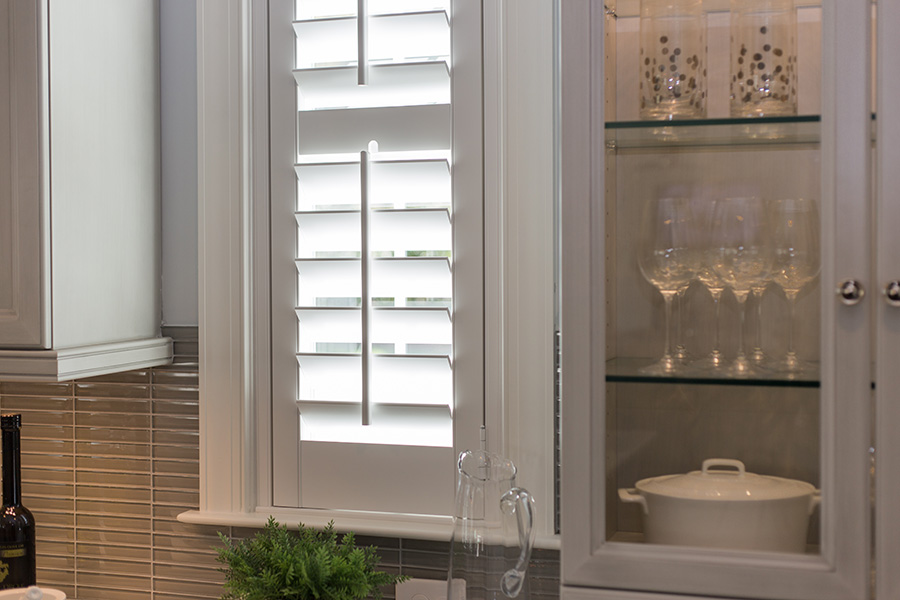 Energy-efficient options add insulation to windows, limiting cool drafts and hot sun rays to sustain your comfort and reduce energy costs. Faux wood Polywood shutters are ideal for efficiency. Exterior air and sunlight are unable to pass through their firm synthetic material, and all of their elements are built to fasten securely whenever you want to envelop your windows. Polywood shutters also include innovative weather sealing that provides unsurpassed insulation.
When shut, Polywood shutters provide insulation that is 70% better than real wood shutters. You'll observe a noticeable difference when using them on particularly cold or hot days. But you should know, wood shutters offer more efficiency than other products like window shades and blinds.
When Looking For More Color Choices, Take A Look At Ovation Shutters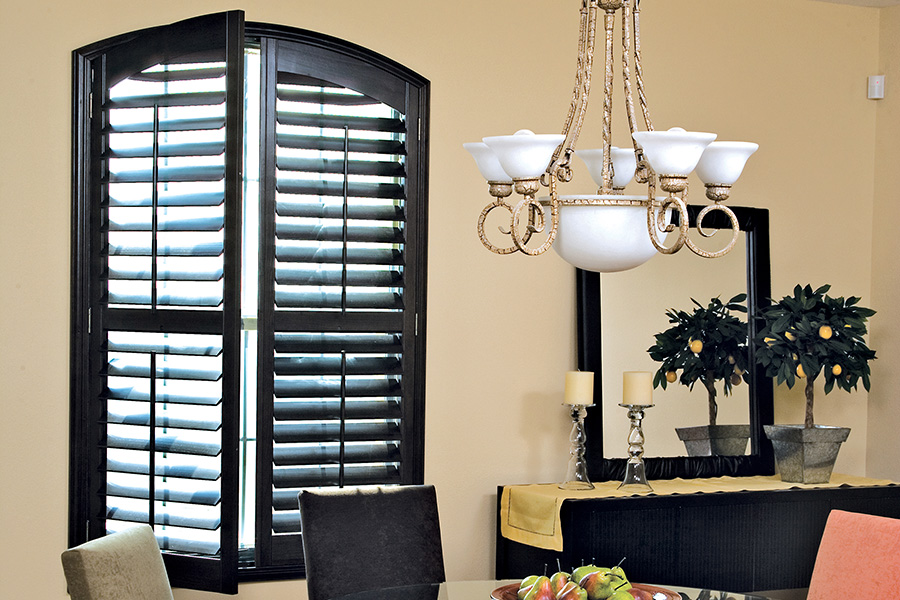 Both real wood and faux wood shutters look amazing in every Phoenix home. However, each has its own unique feel to complement your personal style. Whereas white Polywood shutters look bright and stylish, wood shutters are both inviting and distinguished. Even so, if you have a precise look in mind, Ovation shutters with their various color possibilities might be the ideal window treatment for you.
Polywood shutters come in three variations of crisp white. Even though white works with everything, if your decor requires another attractive versatile paint color or stain, check out Ovation shutters. These exceptional products come 13 paint options and 27 stain possibilities! They easily blend with the existing woodwork in your home or bring a dazzling outdoors vibe to your property.
If You Want Durability, Polywood Wins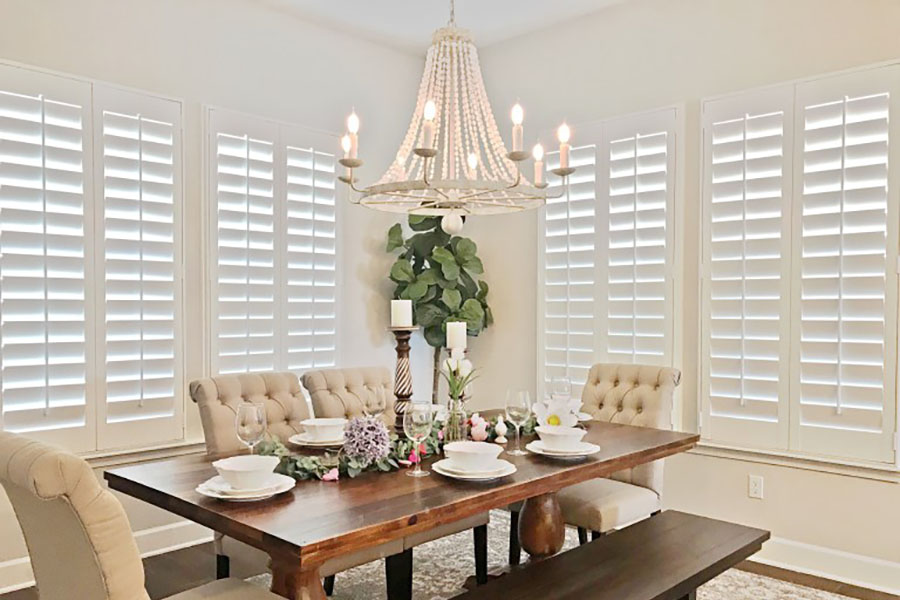 When comparing real wood shutters vs. faux wood shutters in Phoenix, faux wood comes out on top for durability. Polywood shutters resist damage from humid conditions, severe hot or cold weather, bugs, mold, and UV rays. They won't fracture, break, bend, or yellow. You are able to install them in your coolest, brightest, or most moisture-heavy windows without worry. They'll last decades in any room of your residence and even your garage!
Ovation wood shutters also provide exceptional durability for a wood window treatment. Recognized as the only five-star wood shutters in the world, they have the finest quality materials and construction to encourage impressive longevity. And even though they aren't suitable for moist bathrooms, the wood is treated to be resistant to humidity to the greatest degree possible.
Sunburst Shutters Phoenix Can Help You Select Between Faux Wood Shutters Vs. Real Wood Shutters In Phoenix
Not able to make a choice between wood or Polywood shutters in Phoenix? Taking a look at them within your own property will help. Contact the experts of Sunburst Shutters Phoenix with a call to 480-485-7743 or submit the form below to schedule a free on-location meeting. An experienced consultant will demonstrate our window treatments and let you see how they look right on your windows.