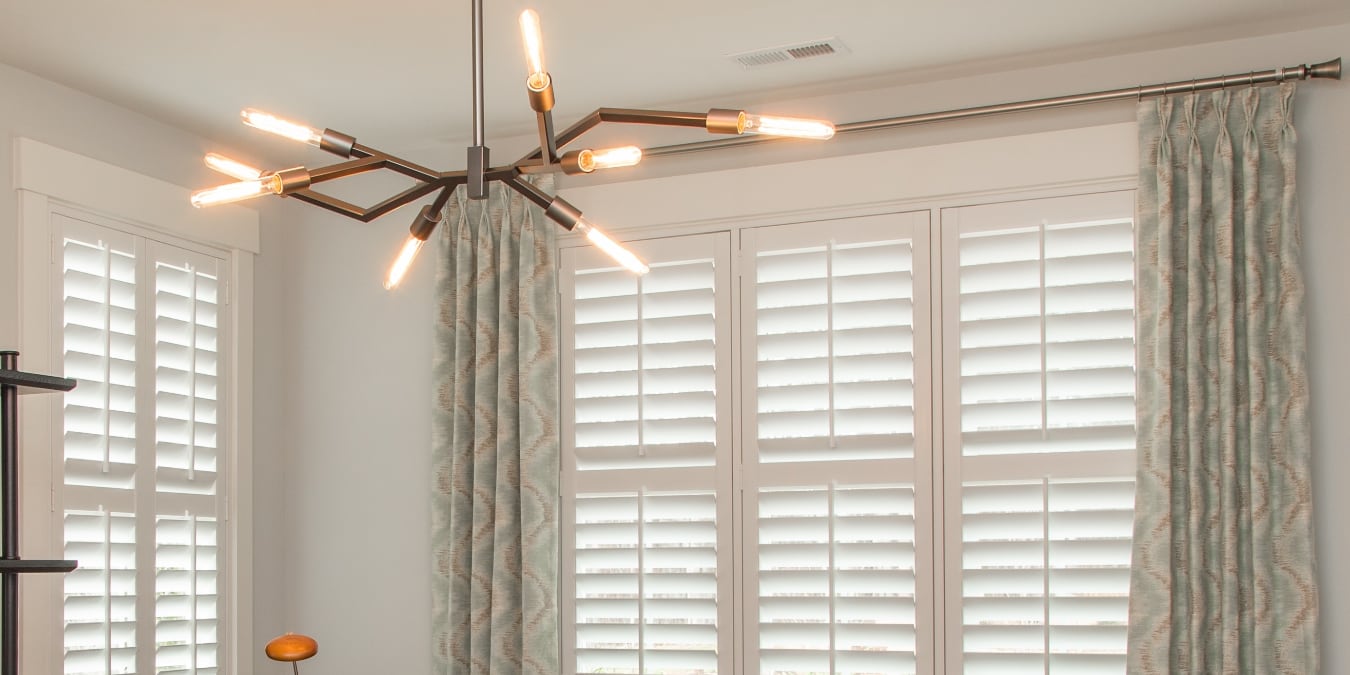 Home Office Window Treatments In Phoenix That Work For You
If you find yourself working from home these days, you likely need help in optimizing your Phoenix home office. You can begin with your window treatments. Looking to see a short comparison of the various home office window treatments?
Click the button to see our window treatments chart, for window treatments perfect for your home office.
Options like plantation shutters and motorized window shades are smart home office window treatments for Phoenix professionals who wish to have a distraction-free and comfortable work setting without giving up your home's personal charm. These alternatives have an added bonus of helping you look your best during teleconferencing! Here's how to use these window treatments to your advantage.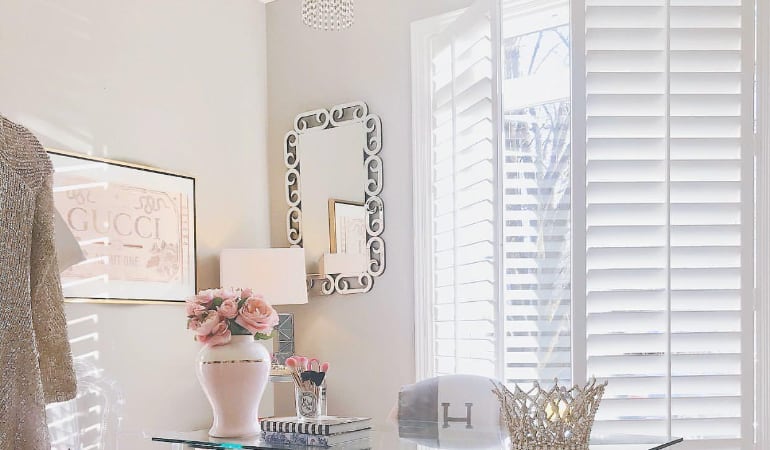 Plantation Shutters: A Leading Option In Home Office Window Treatments In Phoenix
Remote work is often a challenge, so pick home office window treatments in Phoenix that can optimize your space. The time-tested craftsmanship of plantation shutters makes them a popular solution when you need to manage your workspace's lighting and comfort levels.
One of the perks of working from home is that you are in charge of the comfort levels. Even so, you don't want to inflate your energy expenses by relying on your HVAC system all day long. Polywood shutters with insulating qualities can help. During warmer months, shut your plantation shutters to maintain a cooler home office and limit the glare on your display screens. In the winter, that insulating ability keeps drafts at bay.
Ready to save on electricity or fed up with poor lighting? Tilt the louvers on your shutters for sunlight that you can redirect from your computer display and into dark corners. If needed, close the louvers again to block outside distractions like passing traffic and dog walkers. Keep them shut to maintain privacy after dark when you stay up late working.
If you want some flair in your home office, the clean lines of Polywood shutters create a stylish architectural detail that gives a boost to even the most basic of windows. They are available in a wide array of attractive neutral colors, too. Whether you pick crisp white Polywood shutters or a more rustic looking hardwood shutter, your new home office window treatments will make you excited to work from home!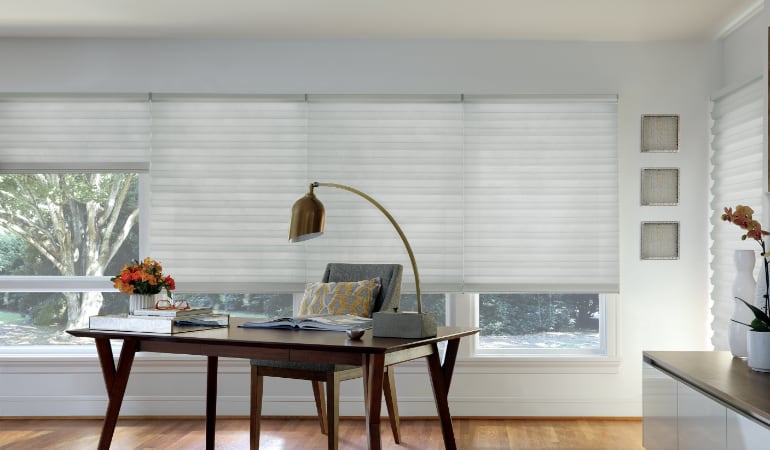 Motorized Window Shades Offer Style And Function for Phoenix Workers
Like interior shutters, a wide array of shades provide privacy and comfort control for your home office. Light-suppressing blackout shades minimize glare from the sun. Energy-efficient cellular shades fight off drafts and hold in warm air. Transitional shades give you the option of light through a gentle filter or no light at all.
Window shades also come in various materials and colors to fit your individual preferences and fulfill your idea of an ideal home office. You might like a distinctive option like Roman shades that look great behind you during virtual meetings or something simple like roller shades to avoid distractions.
If you've decided on the kind of window shade you wish to install, get the motorized option to bring even more convenience to your work area. Motorized window shades operate with a remote control instead of by hand. This gives you numerous options for adjusting the amount of light in your home office.
If the sun changes position and a glare interrupts your attention, you can close your shades in one simple touch without leaving your desk. If the sun is making you look washed out on a remote meeting, or you find your work space resembles a dungeon online, you can lower or raise your motorized shades from your desk without disrupting meetings. Your boss and colleagues will be impressed with your professional workspace when you upgrade your home office window treatments in Phoenix.
Are You Still Contemplating What Window Treatments Is The Best For Your Home Workspace? We've Included This Chart To Help You When Comparing All Of Your Options.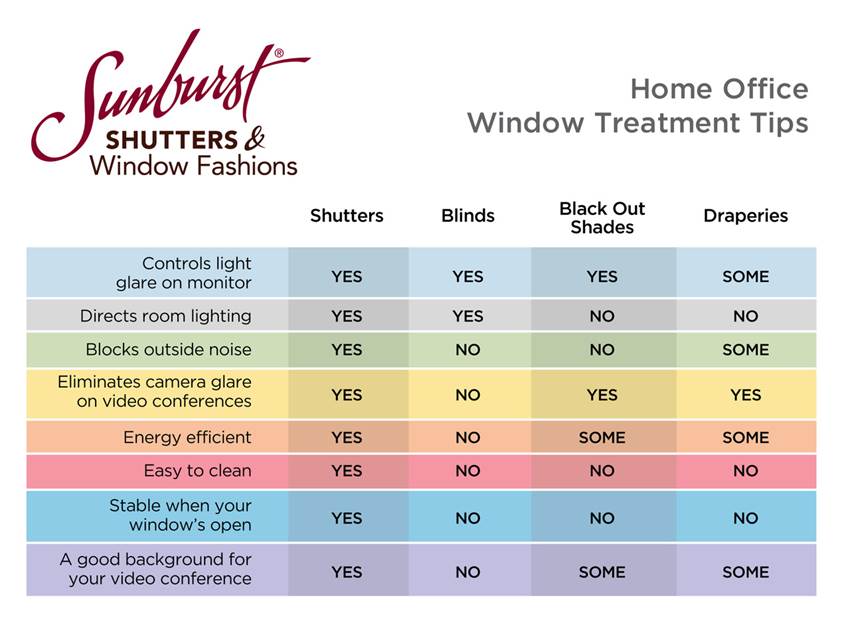 Elevate Your Phoenix Home Office with Window Treatments From Sunburst Shutters
You can get more done during the day when your window treatments keep you comfortable and distraction-free. Turn to the window treatment specialists at Sunburst to find the right product for your home office. For a free in-home consultation, dial 480-485-7743 or complete the form on this page.