How To Improve Your Phoenix Home for the Holidays
As the holidays are swiftly approaching, it's a great reason to get your Phoenix home prepared for visitors. Like every year, there's the usual trees lights and present wrapping that has to be done before family arrives. But is your home, itself, ready? Or could it need some new living room furniture and energy-efficient plantation shutters?
If you want to give your guests an inviting place to stay, try some of these ideas to improve your home for the holidays.
Install Energy-Efficient Interior Shutters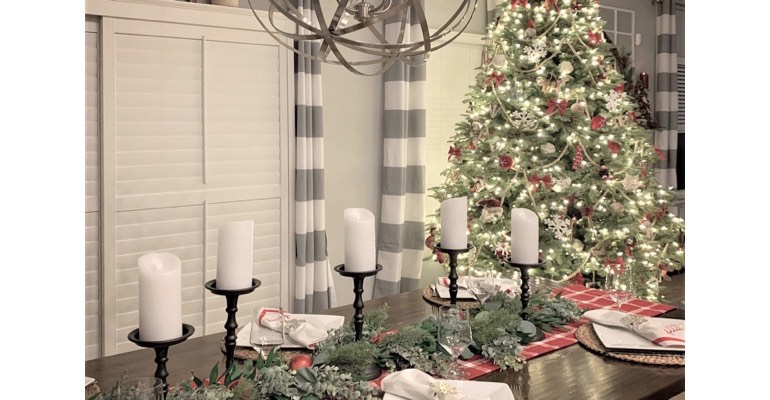 As you start decorating the house, you could look around and notice that your windows appear cold and unfinished. But if you install plantation shutters on your windows, you can give your home a classic touch that also brings out your decorations. Shutters also can effectively restrict sun glare in the morning and evening. They are especially nice in rooms like the living room, so no guest has to open presents with a annoying sunset hitting them in their eyes.
By improving your Phoenix home for the holidays by installing shutters, you gain both beauty and energy-efficiency. That's because when the weather becomes cold and windy, you can shut your shutters and get an energy-efficient boost. Plantation shutters are one of the best window coverings to block air flowing through your windows -- so you keep the pleasant air inside and the wintry air out.
Of course, if you are looking to pair energy-efficiency with status, you should go for a faux wood shutter, like our Polywood® plantation shutters. Polywood is up to 70% more energy-efficient than wood shutters and up to 1600% more energy-efficient than aluminum blinds. You can even cover your specialty-shaped windows with Polywood shutters, which means that each window will look great while still providing energy-efficiency.
'Tis The Season For New Furniture In The Living Room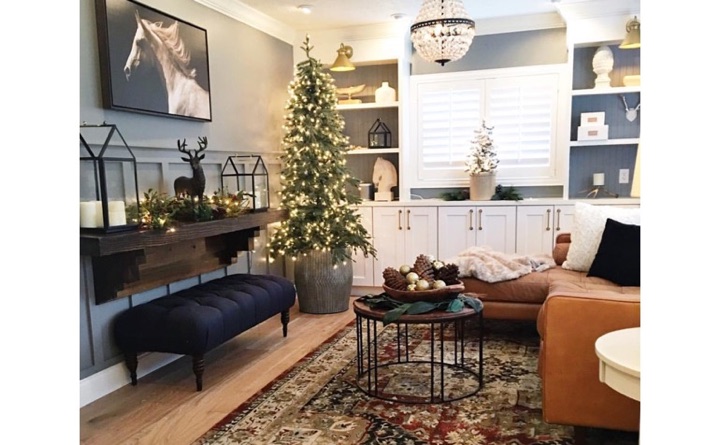 Now that your windows are covered, it's time to determine what your friends will be seated on. If your chairs, couches, and tables are beginning to show their age, the holidays are the perfect time to find replacements. By upgrading an old couch, or bringing-in a set of leather chairs by the fire, you can make a look that's perfect for a Christmas card. Plus, your guests will be much more comfortable sitting on something that wasn't purchased during the 1930's. After all, those cushions can't get any flatter.
Decorate Each Room In The House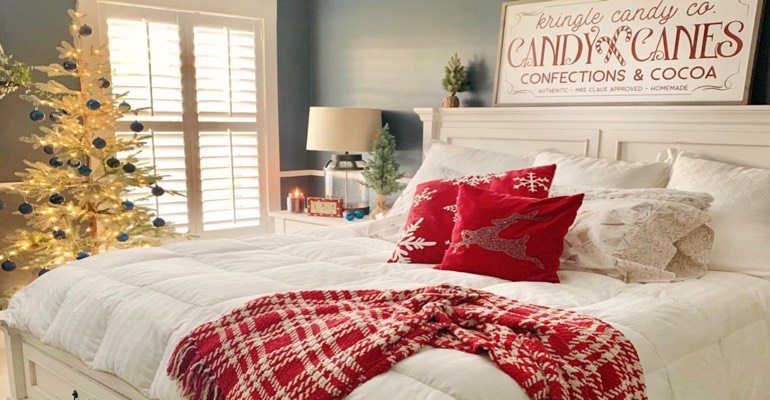 You hung the ornaments and covered the main rooms in full holiday cheer. But there's no better feeling for your guests than falling asleep to a tiny piece of the holidays in their bedroom. And a bit of mistletoe in the kitchen can raise your spirits when you're worrying about dinner and desserts.
Decorations don't have to be overbearing, and you shouldn't feel like you need a house filled withseveral decked-out trees. But a small detail in the corners can do a lot for your holiday mood.
Improve Your Phoenix House For The Holidays By Redoing Dull Lighting Fixtures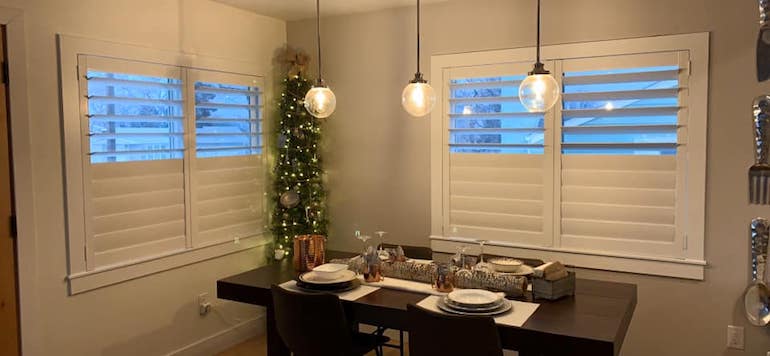 New sofas, decorations, and energy-efficient shutters are appreciated, but it may not matter if they are poorly lit. Improving your home for the holidays should include switching out ineffective lights. Your shaded table lamp may provide enough light when it's just you at home, but when people come over, you'll want to get some adequate lighting.
Most lighting fixtures are simple to install and can do wonders for a room. Lights can eradicate room shadows that make the room seem smaller. If a a new fixture isn't warranted, just make sure your fixtures don't have any burned-out bulbs. And adding a dimmer switch will help you to modify the fixtures with your holiday tree lights.
Sunburst Will Help Improve Your Home For The Holidays With Energy-Efficient Plantation Shutters
Getting your house ready for friends and family might include some needed improvements to your home. Sunburst Shutters can help you find the best energy-efficient interior window treatments that will keep your home holiday ready. All you need to do is fill out the form below or give us a call at 480-485-7743 for a no-cost in-home consultation.