How To Choose Custom Faux Wood Blinds In Phoenix
Selecting custom faux wood blinds for your Phoenix residence gives you window treatments that fit perfectly. But "custom" involves a good deal more than simply getting the size right. Faux wood blinds from Sunburst Shutters Phoenix have several customizable features to make certain they work and look exactly the way you want.
Choosing A Mode of Operation For Your Custom Faux Wood Blinds In Phoenix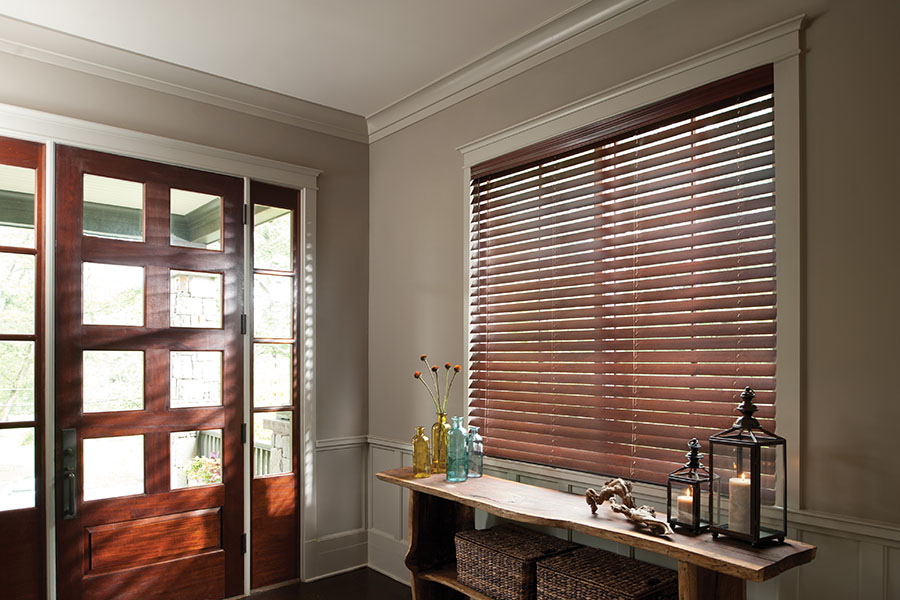 Quality blinds are easy to use. You can direct them up for an unobstructed view and draw them down again for darkness and privacy. You can also turn the slats for a little bit of light that you can redirect out of your face. But the mode of operation you select will dictate how you control your blinds.
Sunburst's custom faux wood blinds for Phoenix come with two operating systems:
Corded lift
Cordless lift
Blinds with cords have one cord to bring up or let down your blinds and another cord if you wish to move the slats for sunlight management. Many people would rather have the wand tilt option, so they don't have to deal with an additional cord. You can bypass cords completely with cordless blinds that you operate by grasping the bottom rail to lift or let them down.
Picking The Color Of Your Faux Wood Blinds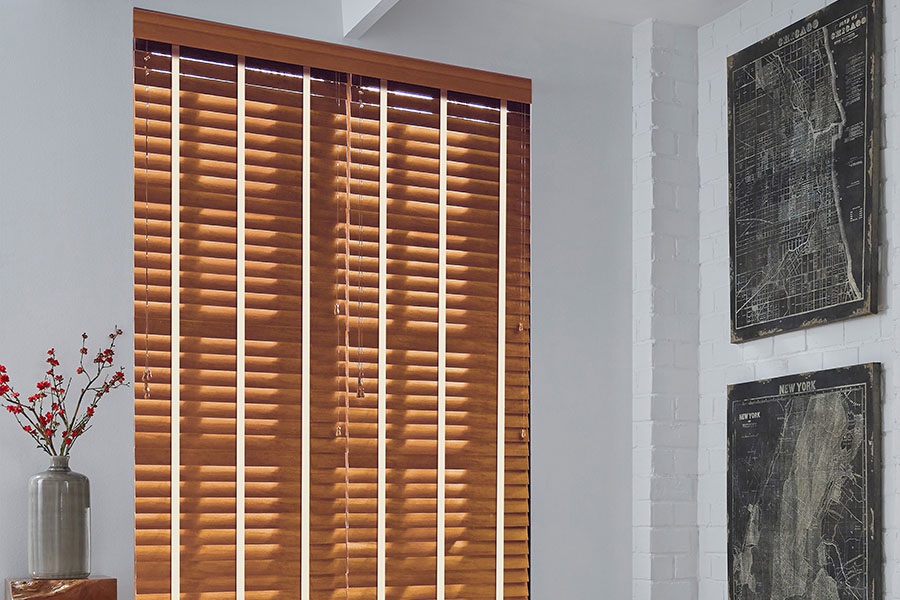 Faux wood blinds can be found in five tints of white and five wood stain options. These versatile hues make it simple to find one that matches your home decor.
Wood stains have a classic look and lend warmth and richness to a space. They can seem refined or natural. You may try matching your custom faux wood blinds to current wood trim in your interior. Or select a white that feels bright and clean. White blends with all styles but fits remarkably well with coastal, modern, and minimalist designs.
Additionally, you can pick corresponding tassels, cords, wands, and even a valance to match your blinds. Your window treatment consultant is able to show you examples to help you decide how to mix and match colors.
We Can Help You Find The Ideal Custom Faux Wood Blinds For Your Property
For amazing custom faux wood blinds in Phoenix, start with an in-home meeting with Sunburst Shutters Phoenix. One of our window treatment professionals will come to your home to demonstrate products and speak with you on how our blinds will appear on your windows. To schedule your free appointment today, dial 480-485-7743 or submit the following form.