How To Upgrade Your House's Windows In Phoenix
Windows are one of the most vital aspects of your property. They serve as a design centerpiece and help define your unique style. They are the best way to usher natural light into your interior. And when you open your house's windows in Phoenix, you may let fresh air into any space.
With that being said, aging windows may become a hindrance to your home. Drafty windows are likely to sieve out heat that makes your energy bills go up. Outdated windows might block sunshine and make the inside of your house look dark. In the event your windows in Phoenix look disheveled or lack energy efficiency, you should consider an upgrade. Unfortunately, installing new windows is often not possible. Instead, explore these simple suggestions for using window treatments and other options to revive your windows.
Give Your Phoenix House Windows Added Appeal With Statement-making Window Treatments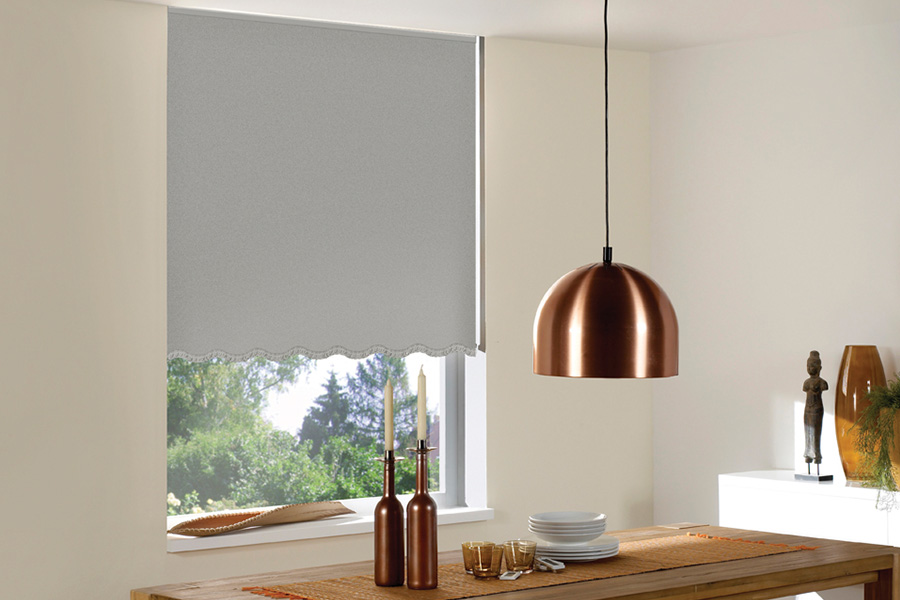 If your windows themselves aren't very attractive, alter their appearance with great window treatments. Install
patterned window shades
for a unique focal point or woven products for a natural element in your interior. If you aren't sure what type of covering will look best with your decor, go with versatile plantation shutters. These time-tested products come in
natural wood
coming in an impressive selection of stains or
distinctive white faux wood
which is suitable for any interior.
Window treatments give you the best of both worlds. If you're looking for extra solitude or shade in a space, plantation shutters or light-inhibiting roller shades halt the line of vision into your home and sunlight. If you would like a bit of privacy but still require light, try sheer shades or shift the louvers on your plantation shutters.
Prevent Drafts With Energy-Efficient Windows Or Window Treatments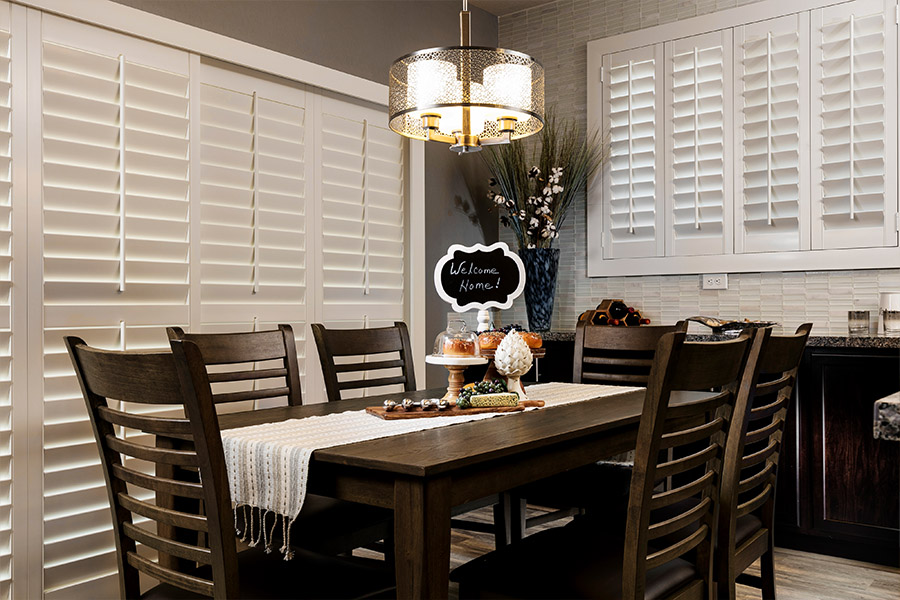 House windows in Phoenix permit too much cool and warm air that can make your home hard to live in and inflate your utility bills. When you have older windows with little insulating prowess, switching them out with more energy-efficient windows will reduce your frustration and expenditures over the long haul. Speak to your window supplier about installing more than one pane of glass, gas-filled windows, UV reflecting glass coatings, and other possibilities to enhance energy efficiency.
If new windows aren't feasible with your allocated budget, you have the ability to control drafts and energy dissipation with special kinds of insulating window treatments. Cellular shades use a distinct compartment that captures exterior air to prevent it from escaping into your interior. Alternatively, for unrivaled energy efficiency from window treatments, choose synthetic Polywood® shutters. Their high level of insulation stops approximately 30 degrees of temperature loss when shutting the panels and louvers.
Freshen Up Your Windows With New Paint On The Trim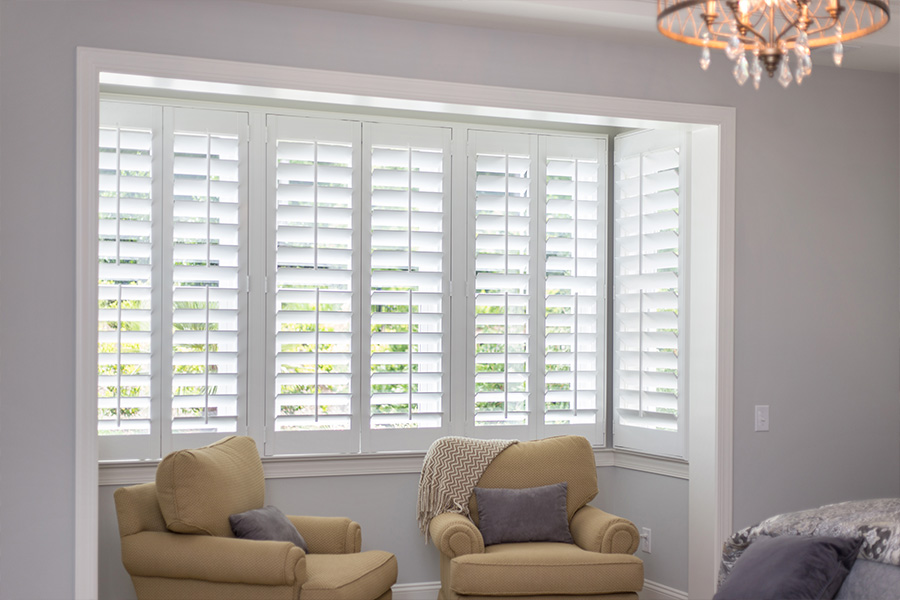 Whenever your windows feel boring, try painting the trim for a revived look. Paint dark wood trim bright white for a up-to-date feel, or paint light trim a dark tone for a striking change of pace. If your trim currently matches the color of your wall, help your windows stand out with the same color but select a shade that is darker. Regardless of what hue you pick, go with a durable high-gloss finish that will withstand the occasional bumps and scratches.
Use Attention-grabbing Window Treatments That Increase Your Home's Outward Appeal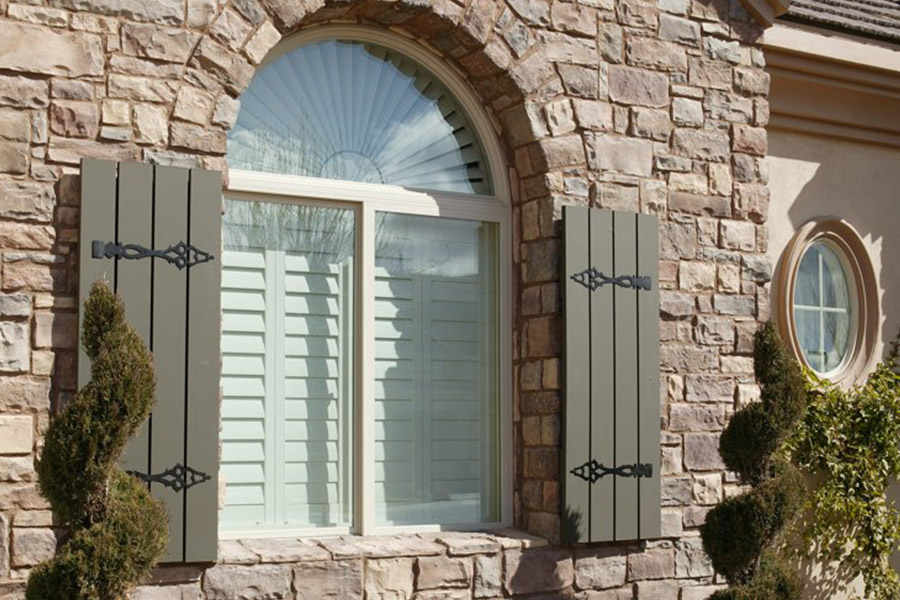 Because your windows treatments are evident through your windows, pick ones that are multifaceted and enhance your home's curb appeal. Interior shutters are constructed with sharp lines that complement various architectural styles, and bright white faux-wood shutters offer great outdoor visibility and blend with your home's exterior finishes. When looking for an eye-catching statement, consider your favorite window shade style in a vivid tint. When a more subdued feel is more to your liking, a neutral-colored window treatment will go with the specific color scheme of your Phoenix home.
Improve Your House Windows In Phoenix With Shades And Shutters From Sunburst
No matter if you want stylish louvered shutters or colorful window shades, Sunburst Shutters Phoenix has you–and your windows–covered. Begin your window makeover with a free on-site product demo. Our knowledgeable team will help you choose the best options for your property. To schedule a meeting, contact 480-485-7743 or complete the form on this page.