When Should You Use A Woven Or Bamboo Shade In Phoenix?
If woven fiber and bamboo shades grabbed your attention when browsing for window treatments, you likely noticed their appeal immediately and pictured them in your Phoenix rooms. They certainly appear different from standard fabric window shades. They perform in a differing fashion, too. Natural products like bamboo shades may not meet your window product needs in every room, but there are areas of your home where they are the ideal option. See how you should utilize woven and bamboo shades in your Phoenix house to fully enjoy these inspired window treatments.
Consider Woven Or Bamboo Shades In Phoenix To Bring Nature's Beauty To Your Decor
Numerous modern interior designs put an emphasis on incorporating natural elements to transport a little bit of natural serenity inside. When you're already using wood furniture and houseplants, you can use woven or bamboo shades in Phoenix to welcome one more natural aspect to your home. You are likely to discover window treatments in various compositions such as bamboo, grasses, rattan, and jute. Each has its own look to suit your tastes. Their pleasant hues and fibrous textures come in endless variants that add a warm, lasting appeal to your residence.
Select Woven Shades For The Perfect Balance Of Light And Privacy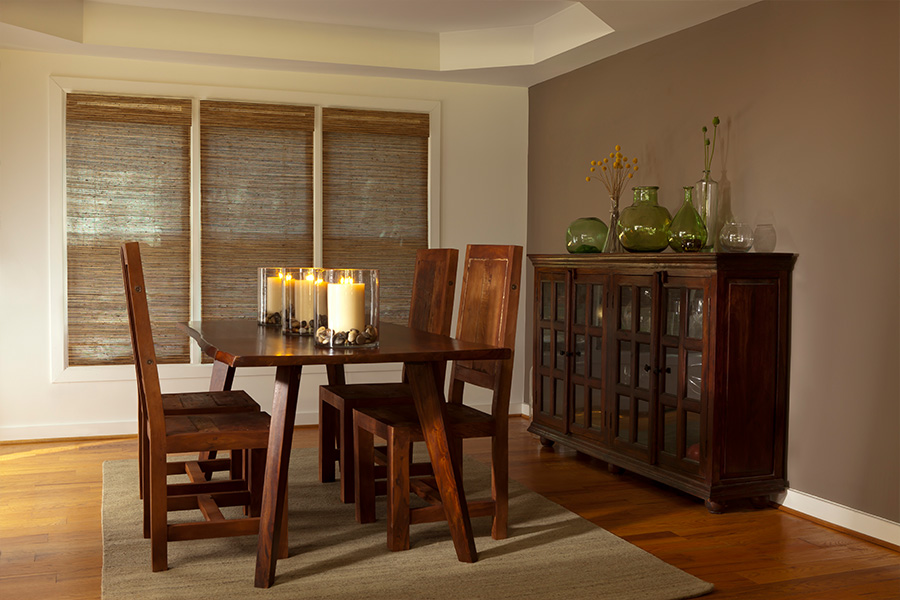 Window coverings are intended to assist you in achieving the balance of exterior light and privacy you want in your property. There are an abundance of appealing woods, and each shade lets more or less light to filter into your space, dependent upon the way the weaving is done. You can place loosely woven shades in a sunroom or breakfast nook for a touch of privacy without losing all that sunlight. Thicker shades give you more privacy and filter intense sunlight in a an office or formal dining room where you prefer a little light from the exterior but not sun glare. However, if you seek absolute privacy and darkness in bedrooms or bathrooms,
interior shutters
or light-blocking roller shades are the preferred choice.
Choose Bamboo Shades If You Want Environmentally Responsible Products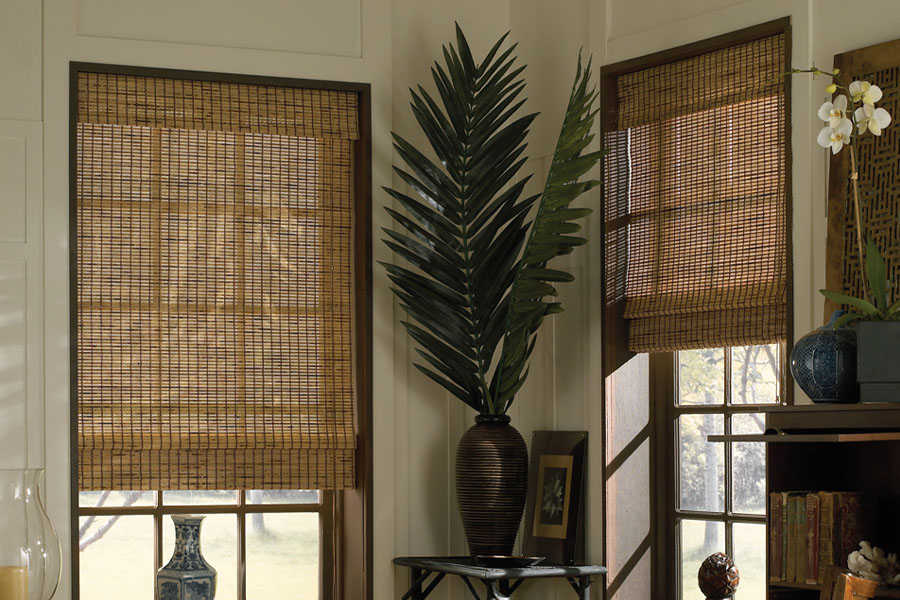 An increasing number of homeowners are interested in their effect on the world and prefer environmentally conscious home furnishings. If you love the planet, use bamboo shades in your Phoenix home. Bamboo is a replaceable material because it regrows very quickly. And it doesn't need toxic processing chemicals. Bamboo is known for its flexibility and sturdiness, so it makes durable window shades that stand up to the test of time. If the time comes when you choose to go with something different, bamboo offers 100% biodegradability, dissimilar to window treatments composed of synthetic substances.
Ask The Specialists At Sunburst Shutters Phoenix On Ways To Utilize Bamboo Shades In Your Phoenix Residence
Sunburst Shutters Phoenix provides the best in woven and bamboo shades for our Phoenix clientele. Our staff consults with you to locate the product that looks best in your home and proceed with a flawless installation for you. Get started by calling us today at 480-485-7743 or submit the form on this page to schedule a free in-home meeting.