The Best Window Treatments for a High-Rise in Phoenix
Your perspective changes when you live or work in a downtown high-rise, especially with your dramatic views of Phoenix. Whether you're looking at a condo, apartment, penthouse, or office, high-rise units typically have tall, impressive windows that cover an entire wall. With over-sized windows like this, you may think it's difficult to find appropriate high-rise window treatments in Phoenix.
Luckily, there are a wealth of window treatment options available that will fit the expanse of a tower window. Products like roller shades, cellular shades, and plantation shutters can help filter light while upgrading the room's interior. They might even allow you to keep the thermostat down thanks to their energy-saving properties.
Roller Shades Are An Attractive Window Treatment For Phoenix High Rises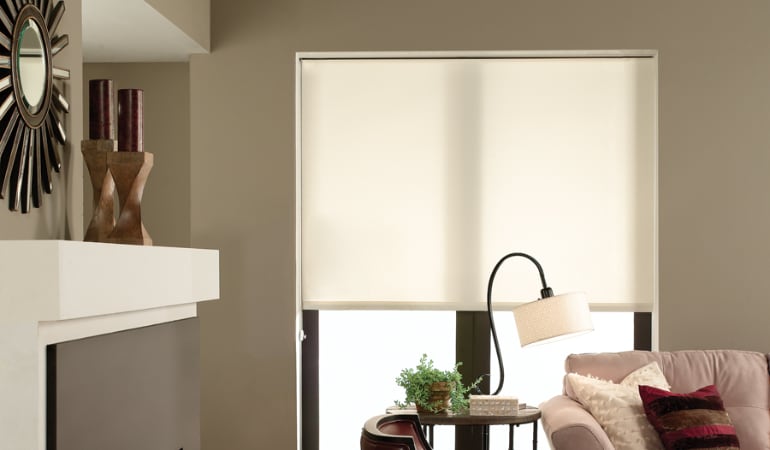 Roller shades are a popular window treatment option because they are simple to use. They can be customized to accommodate any window size, from regular pane windows to dramatic picture windows. Moving them up or down is done with a quick tug at the base of the shade, or go motorized in case your windows are higher and hard to reach. And due to the fact that they sit close to the window, you don't need to worry about thinner window frames.
Roller shades in Phoenix can be found in various options of opacity from sheer to blackout, providing the option to set a different atmosphere in every space. Available in an abundance of styles and colors, they can fit into any décor. You can have a sheer fabric that diffuses the outside city lights while still protecting against glare, or a full light blocking shade. When you choose a roller shade, you have your choice of many different styles and colors to enhance your high-rise windows.
Cellular Shades Offer Energy-Savings And Style To Your High-Rise Windows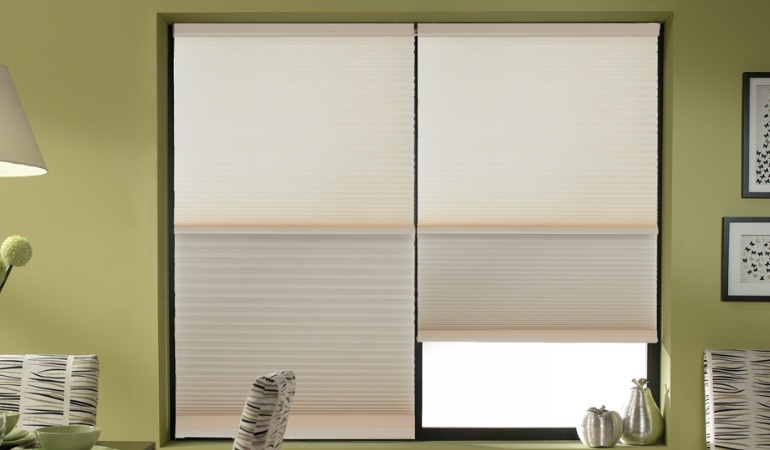 Sometimes heat loss is a a noticeable problem with high-rise windows in Phoenix. Either heat leaves the living space through the windows, or the sun streams in, giving the area an overly-warm feeling. The bigger your windows are, the more heat loss becomes a problem. Luckily, you can put up a cellular shade to provide some needed energy-efficiency.
A cellular shade folds up nicely, leaving little pockets that ensnare heat against the window. That leaves your temperature-regulated air in the space while stopping hot or cold air from intruding. Like their roller shade brother, cellular shades are offered in many colors and designs. They are also available in motorized, so you won't need a stepladder to open and close your high-rise window treatments in Phoenix.
Plantation Shutters Gracefully Move Light Any Time Of Day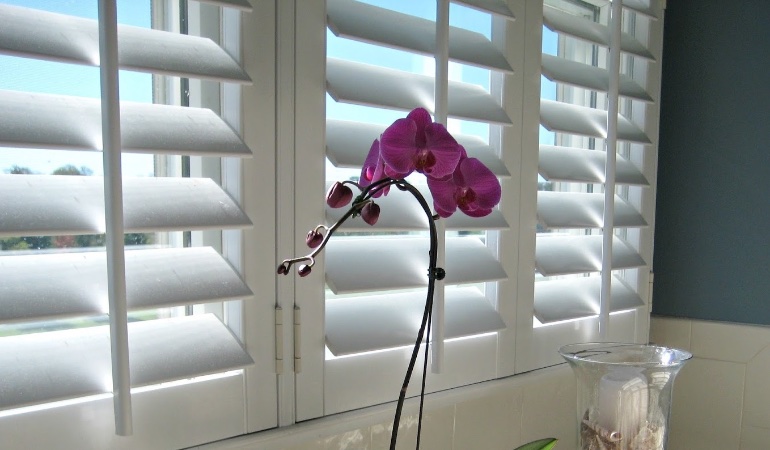 If you're searching for a way to direct light instead of eliminating it, you will want a window treatment like plantation shutters. These are more substantial than window shades, and the large louvers will keep natural light in your house, even when the sun is lower in the sky. In the event glare becomes an issue, you can just tilt the louvers down and direct light out of eye level. Or just close them completely for total privacy.
People in high-rises commonly seek faux wood for their shutters. These white shutters are constructed with recyclable materials that don't discolour, split apart, or warp. They are unique interior window options that holds up to the ever-present sun on your Phoenix high-rise window. Quality faux wood products, like our Polywood® Shutters, are also energy-efficient with up to 1600% more energy-efficiency than aluminum blinds.
Let Sunburst Shutters Phoenix Find The Perfect Solution For Your High-Rise Window Treatments In Phoenix
When you're looking for high-rise window treatments in Phoenix, you should consider lasting appeal and function. Sunburst Shutters Phoenix can help you pick out the right plantation shutter, cellular shade, or roller shade. Call now for your free in-home consultation by placing a call to
480-485-7743
or by filling out the form below.