The Top Window Treatments For Window Condensation In Phoenix
When humid air in your Phoenix residence comes in contact with a cold window pane, the moisture becomes water condensation on the panes and accompanying surfaces. Natural or cloth window treatments are susceptible to deterioration from that water which might allow mold. That's why classicl Polywood® plantation shutters are the top-in-class window treatments for stopping window condensation in Phoenix. Their special materials and construction make them quite energy efficient and impervious to water damage compared to other window treatments.
Polywood Plantation Shutters Withstand Water Damage
If you hang natural or fabric window treatments on a window apt to condensation, that dew seeps into these materials and causes the fibers to enlarge. Given enough time, they diminish and break down. Weak fabric rips with little effort, and wood will warp and crack. In a few short years, you have to fix your window treatments.
Faux-wood Polywood shutters are the best window treatments for window condensation in Phoenix as they look attractive and are water-resistant. While they appear just like louvered wood shutters, the patented synthetic materials are much more tough. They will not take in moisture like wood will, so your Polywood shutters won't bend or fray. Their hearty paint finish repels breaks from water damage as well. Even in a steamy bathroom or bedroom, you can expect your Polywood shutters to endure longer than any other makes of window treatment and keep their luster. Polywood shutters are the time-tested window treatment choice - saving you on replacements while hanging beautifully year after year.
Polywood Shutters Ward Off Mold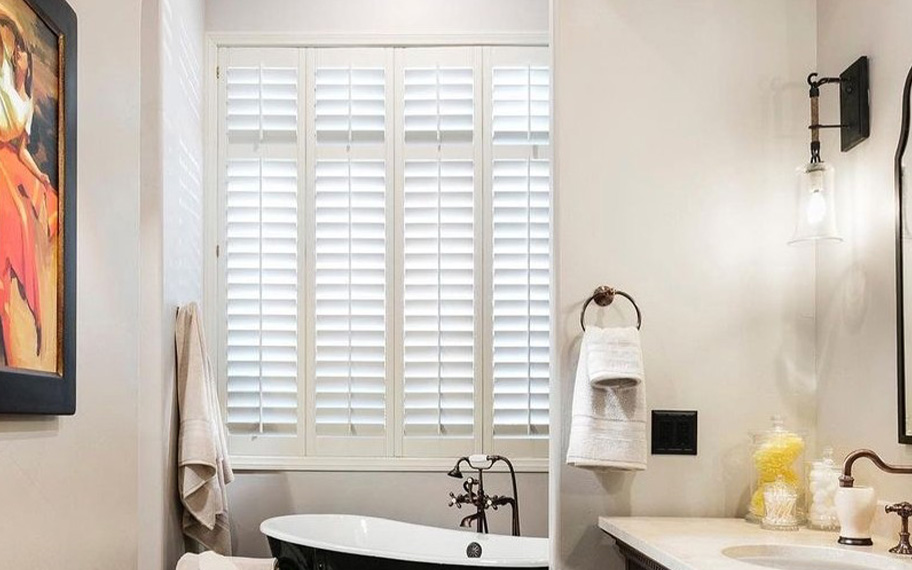 Mold spores enjoy damp surroundings like your basement and bathrooms. When they plant on windows with condensation, they stick onto any wood or fabric materials available and spread. It is difficult to eliminate mold and mold stains from window treatments made of these materials. Should you miss a single spore, the mold will appear back before you know it.
Polywood shutters are the best window treatments for window condensation in Phoenix because their faux wood doesn't grow mold like wood and fabric can. Mold spores can't feed on faux wood unlike they can on real wood or cloth. You'll also have an easier time keeping them clean so that mold won't make contact in the grime that collects on moist surfaces. Polywood shutters require a single wipe from a damp cloth to clear them.
Polywood Shutters Insulate Your Windows To Stop Condensation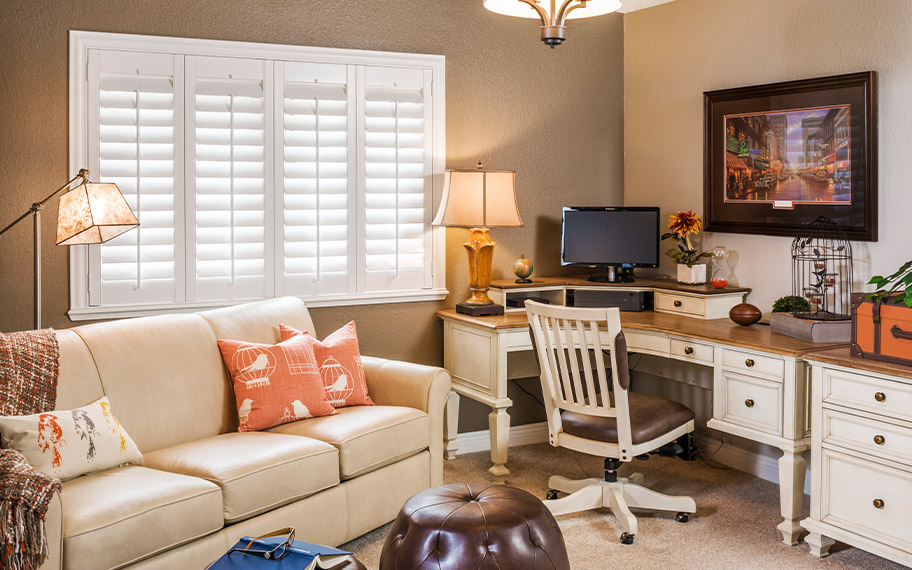 Polywood shutters not only ward off concerns including water damage and mold. They also insulate your panes to stop condensation altogether. Put up a shield for your whole interior by closing the shutters, forming a wall holding warm air in and cold air out.. Their patented weatherstripping keeps up to 30 degrees of exterior temperatures. This curbs the temperature transfer that causes condensation to build up. With less condensation, you'll worry less about water pooling and mold in your panes and enjoy the other benefits of more energy-efficient windows, like a comfortable indoor temperature and reduced energy bills.
Ask Sunburst Shutters Phoenix About The Best Window Treatments For Window Condensation In Phoenix
If your windows are prone to quite a bit of condensation, talk to Sunburst Shutters Phoenix about Polywood shutters. We excel in faux-wood shutters and other luxurious window treatments that exceed all of your Phoenix home's challenges. Talk to our experts today by calling 480-485-7743 or fill out the form below to get a complimentary in-home consultation.