The Perfect Window Treatments For Picture Windows In Phoenix
Picture windows provide an amazing sightline to the outside world and usher in a wealth of natural light. With that being said these substantial windows can be challenging to cover when you're looking for lower light levels or privacy. You don't need cumbersome drapes or blinds that you struggle to adjust. But you should find something attractive on a picture window that takes up such a wide amount of space within your interior. And something insulating will help make your impressive window better for your home's efficiency. Knowing this, think about installing one of these excellent choices for picture window treatments in Phoenix.
Wood Shutters Give You A Beautiful Solution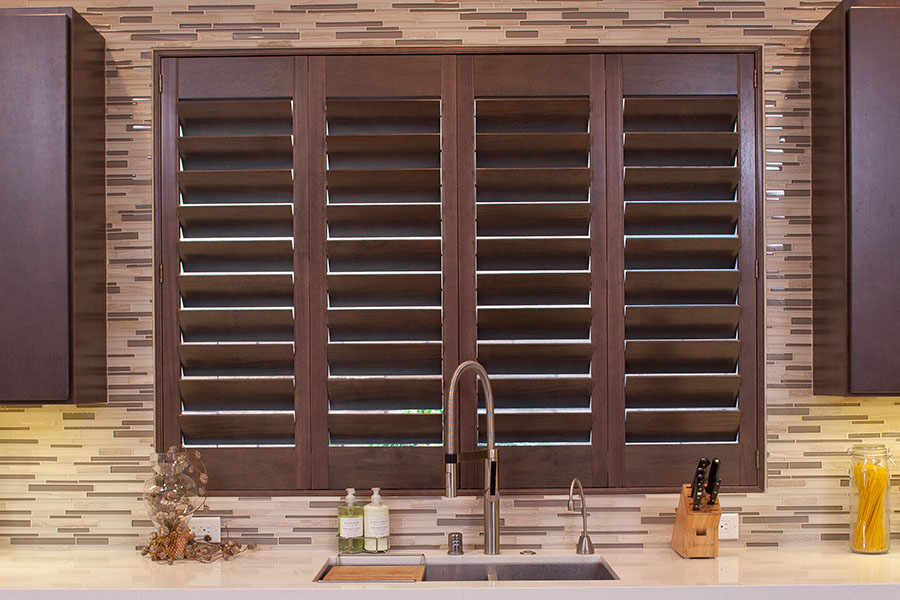 Classic louvered shutters look tremendous on large picture windows in Phoenix. They never go out of style and are available in numerous paint and stain colors to match your existing interior design. And top-quality wood shutters like Ovation® shutters offer more durability than low-grade window blinds or shades.
Louvered shutters are a cinch to utilize with big picture windows and offer more possibilities to control sunshine and privacy than alternative choices. You may swing their hinged panels open for a full view and natural light or close them for a dimmer room and privacy. You can also manipulate the adaptable slats on shut panels to attain partial light. Or utilize the louvers to redirect light off reflective surfaces to fix glare. And because plantation shutters are custom-fitted to your window, they never leave spaces for the sun's rays to squeeze through when you would like a darkened space.
Polywood Shutters Offer Superior Picture Window Insulation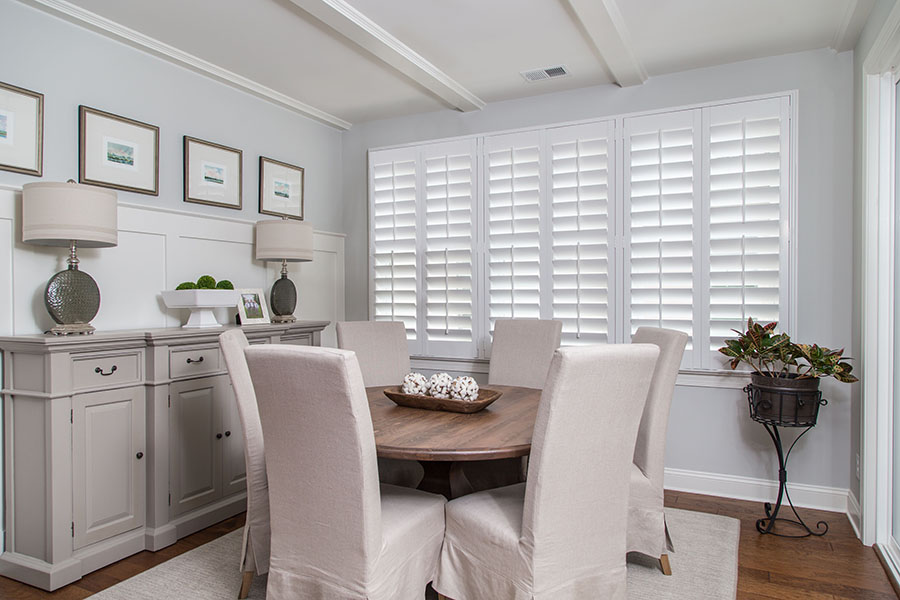 Sizeable windows like picture windows are a main culprit of heat loss during the wintertime and allow excessive heat in the warmer months. If you would like to keep your home's comfort levels constant and decrease utility costs, select Polywood® shutters for your picture window treatments in Phoenix. Like wood interior shutters, they obstruct hot sunlight when shut, but they insulate even better. They even have patented weather protection to stop warmth from escaping through your windows while shielding your property from outside drafts.
Polywood shutters also look gorgeous on every window. They can be found in three white hues that complement all kinds of interior design and bring a fashionable appeal to what may be viewed as classic shutters. Polywood shutters will also stand the test of time better than alternative window treatments and will enhance your picture window for decades. They never fade or discolor, in spite of how much sunshine your picture window receives, and they don't splinter, nick, or distort from excessive moisture or extreme temperatures.
Cellular Shades Deliver A Unique Appeal to Your Phoenix Picture Window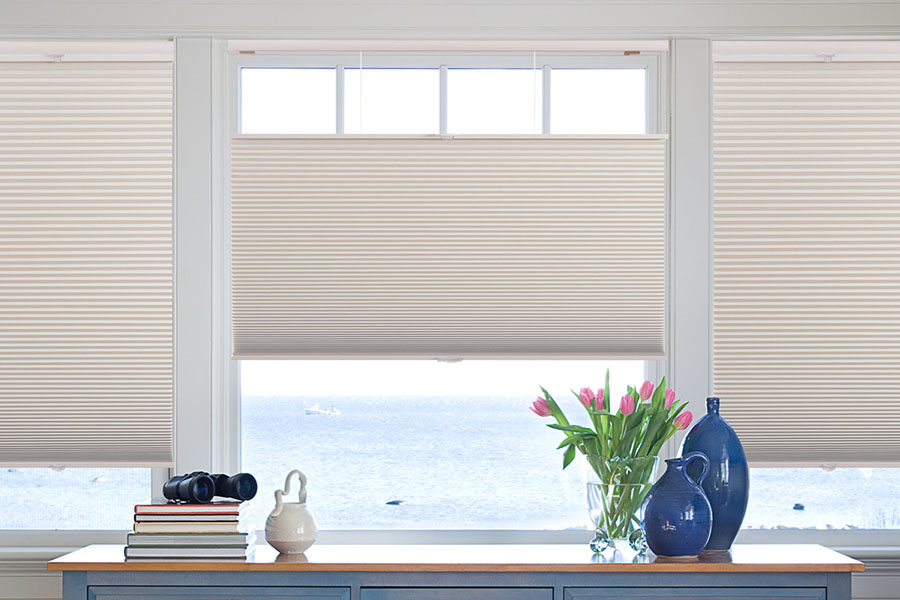 When you favor the softer touch of fabric window shades, cellular shades are ideal picture window treatments for Phoenix homes. They can be found in various colors, materials, and patterns, so it's simple to locate cellular shades that match your specific interior. You can even install motorized cellular shades if normal shades are too cumbersome to operate on a large picture window.
Best of all, cellular shades' unique construction makes them more efficient than other window shades. They have structured pleats that open up and close similar to an accordion when you use them. This type of fabrication creates openings that ensnare air coming through your windows. This insulation aids you in keeping your space at the right temperature irregardless of the dimensions of your picture window.
Discover Amazing Picture Window Treatments In Phoenix At Sunburst Shutters Phoenix
Want to cover a picture window in Phoenix? Sunburst offers window treatments for any kind of window. Schedule a free on-location appointment with one of our window treatment professionals and receive a demonstration of what products work best in your home.
All you need to do is dial 480-485-7743 or submit the following form to begin.