The Best Window Treatments For Bullnose Windows In Phoenix
Bullnose windows have rounded borders that provide an appealing, distinctive quality. As their sides aren't square like traditional openings, you may be wondering what window treatments to use on bullnose windows in Phoenix. If you want to show off their rounded edges, install your chosen window covering within the available space. If you value options that give you privacy, energy efficiency, and beauty over the distinctive bullnose look, choose interior shutters installed on a solid framework around the outside of the window.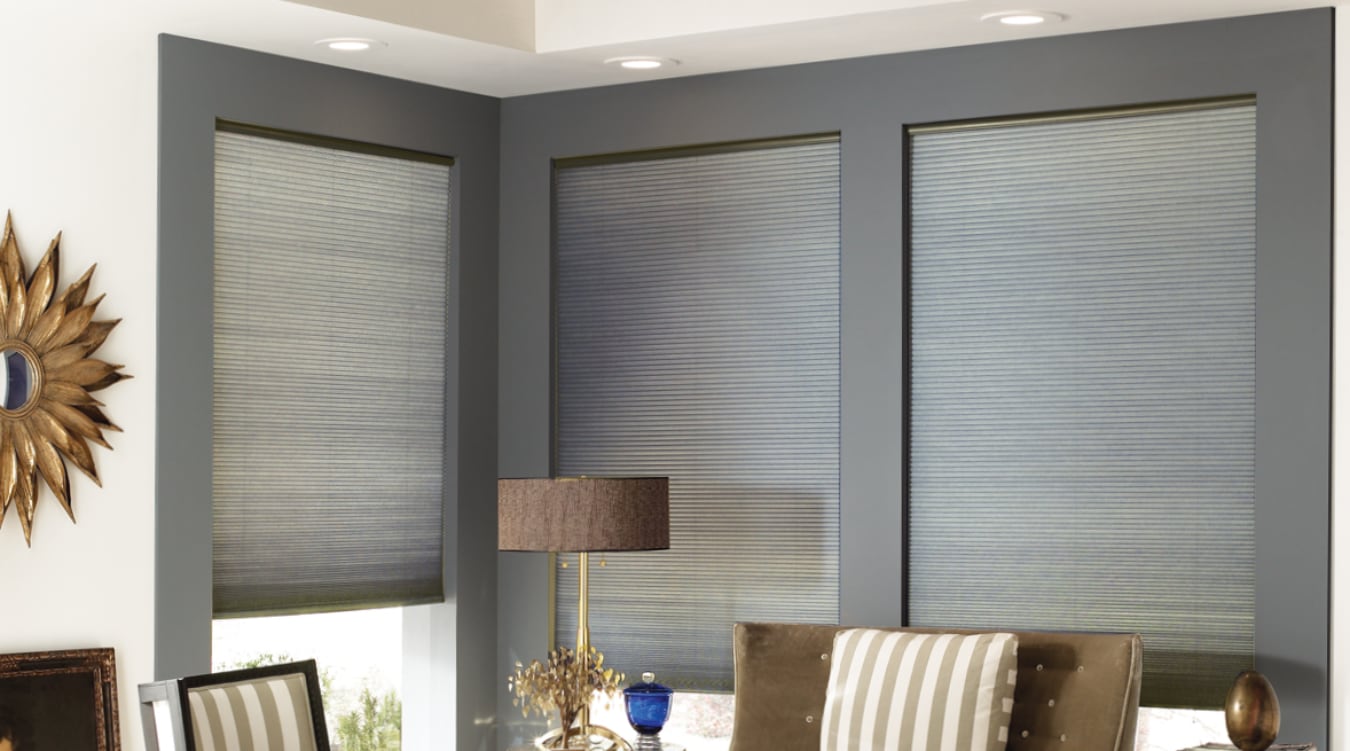 Highlight Your Bullnose Windows With Custom Shades
There are a limited number of houses with bullnose windows, so it makes sense if you're looking to maintain their visibility to supply your Phoenix residence architectural interest. Custom window shades give you the ability to emphasize your round edges but still provide complete coverage of your window's glass panes for privacy and light control. Your window shade sales rep will record the measurements of your window openings and ensure your shades fit inside the window opening and cover every inch of glass to block light. Then they will mount them at the top of your frame.
Each style of roller shade looks great with bullnose windows. You just have to decide which style you like for your room. Shades can be found in your choice of designs, colors, and degrees of opaqueness to match your decor and prevent sunlight from coming in. Graceful woven reed shades filter light and bring a natural feel to your room. Or use energy-efficient cellular shades to trap drafts of cool air and keep your space cozier.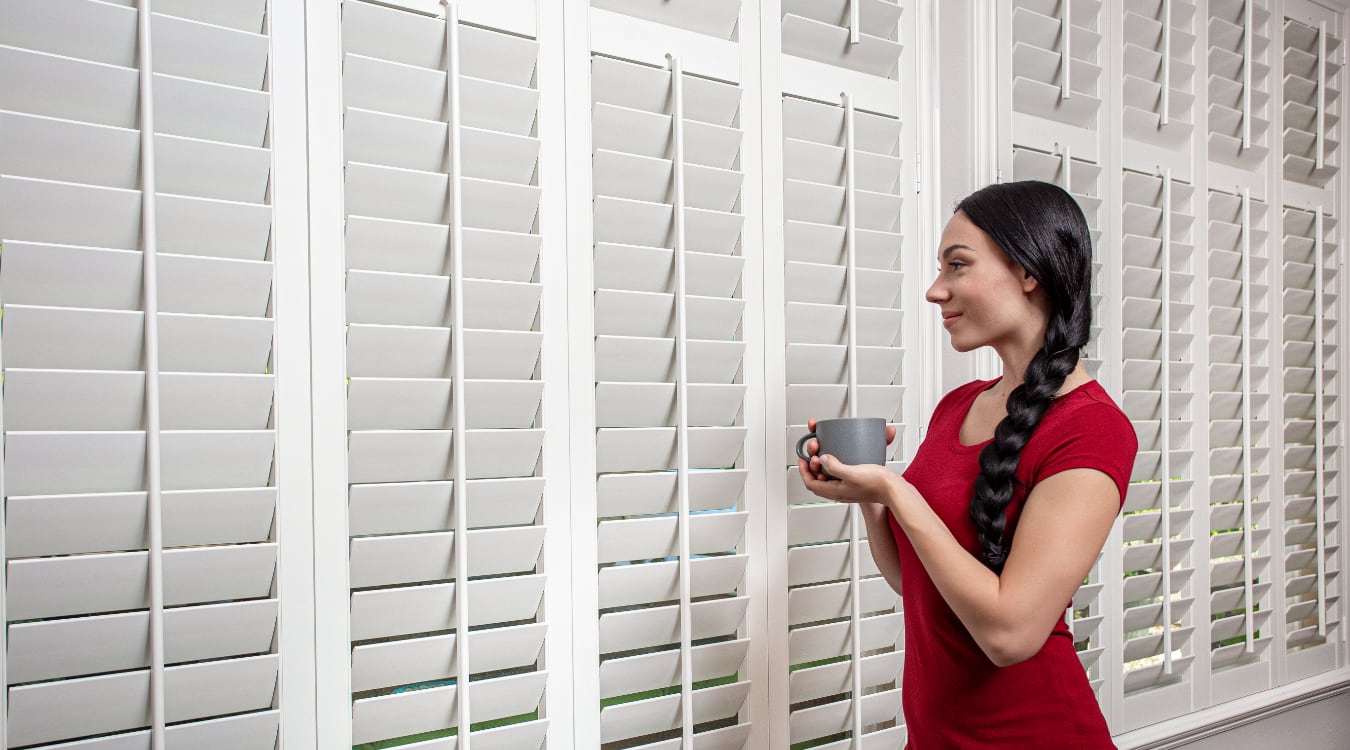 Save Energy and Elevate Your Bullnose Windows With Interior Shutters
When your focus is more centered around the window treatments on your Phoenix bullnose windows than the rounded corners, have a discussion with your window treatment sales reps about the possibility of shutters. They are skilled in the proper methods to attach shutters within a sturdy frame around the outside edges of your windows. When going this route you will no longer see the rounded curves of your bullnose windows, but interior shutters are striking all their own. You can also pick between appealing white Polywood® shutters or several colors of natural wood Ovation® shutters to coordinate with your decor.
Phoenix homeowners like Polywood shutters for their functionality and versatility. The lack of cords results in them being less difficult to manipulate than flimsy blinds, and they close tighter to ward off nearly all outside light. You are able to close their panels and tilt open their louvers for partial light or keep the louvers closed for a space that is almost entirely dark. Faux-wood shutters also keep out drafts with their exclusive weatherstripping technology. They provide better insulation than other products to give you additional energy savings.
Versatile faux-wood shutters are perfect for any type of window as well. In the event your bullnose windows are located in a bath or kitchen, Polywood shutters will resist moisture damage from the humidity. They won't fade in sun-splashed areas or crack and split as temperatures fluctuate throughout the year.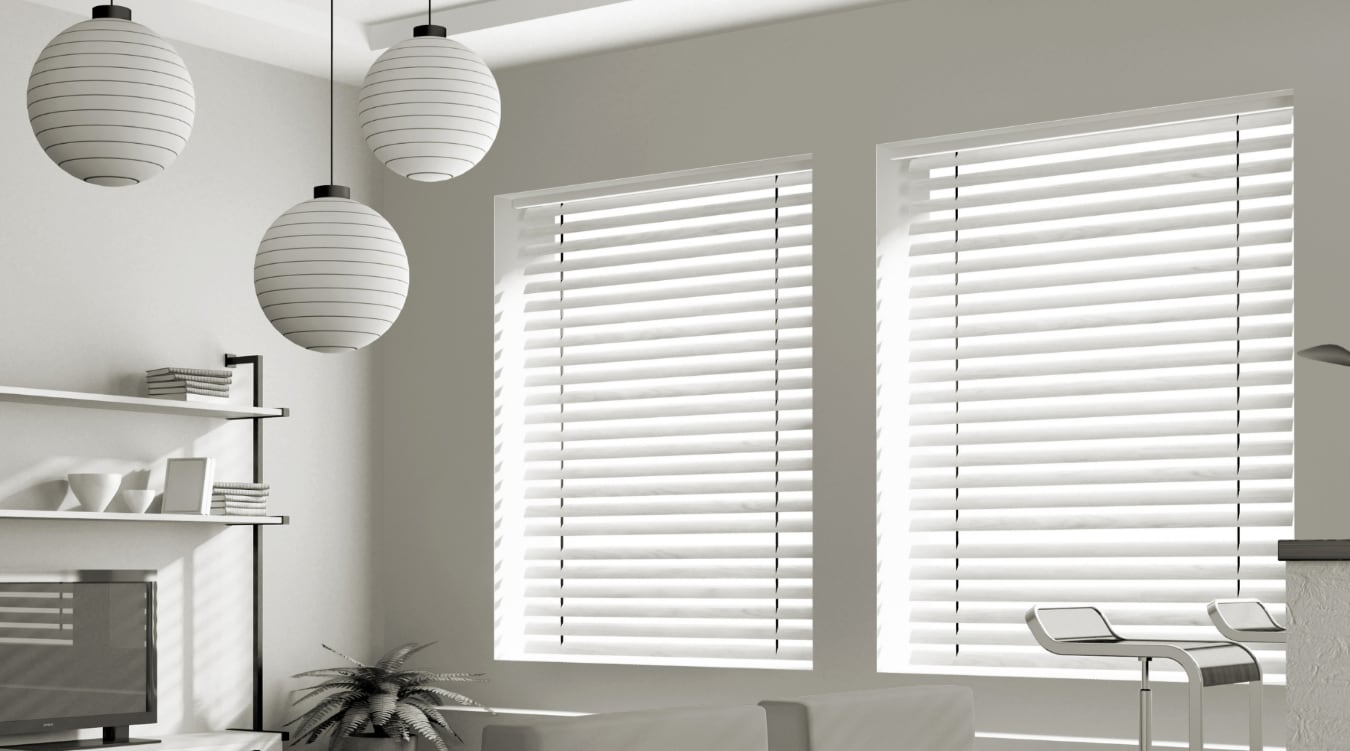 Find Window Treatments For Your Phoenix Bullnose Windows At Sunburst Shutters Phoenix
Explore the best window treatments for your Phoenix bullnose windows at Sunburst Shutters Phoenix. When you want a stylish shade or alluring plantation shutters, we give you a multitude of possibilities and provide accurate, professional installations to make certain they appear flawless within your house. Simply contact us at 480-485-7743 or complete the form to arrange a free in-home consultation.