What Are The Leading Window Treatments For Over The Kitchen Sink In Phoenix?
If the time has come to purchase window treatments, don't forget about the kitchen -- starting with the one above the sink. If you harbor reservations about the constant spattering of food and water ruining a window treatment over the kitchen sink in your Phoenix home, install durable faux-wood shutters. They look spectacular in every room but stand up to the moisture and heat of the kitchen.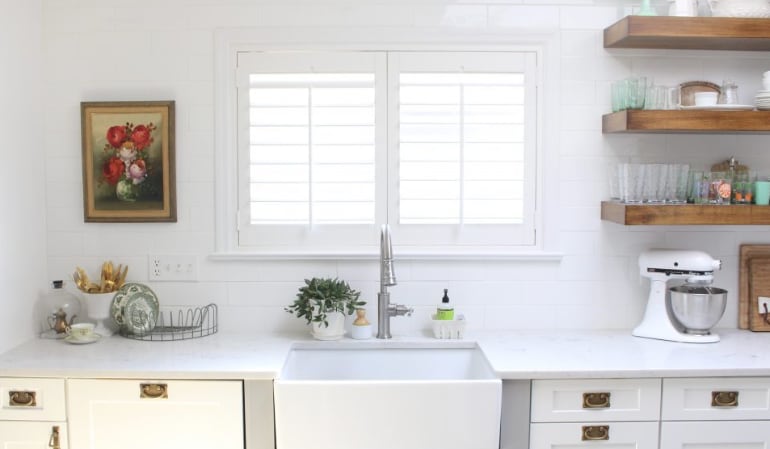 Distinctive Plantation Shutters Bring Appeal To All Phoenix Kitchens
Window treatments over your kitchen sink in Phoenix should be simple and durable. However, you can still get plenty of pizzazz when you use distinctive composite shutters.
This timeless option mixes seamlessly with any design scheme. They come in in various tones of white that complement your finishes, and fixtures, and their firm panels of movable louvers counteract nicely with the flatter, more uniform aspects of your kitchen. They bring understated elegance to both extravagant and simplistic kitchens and everything in between.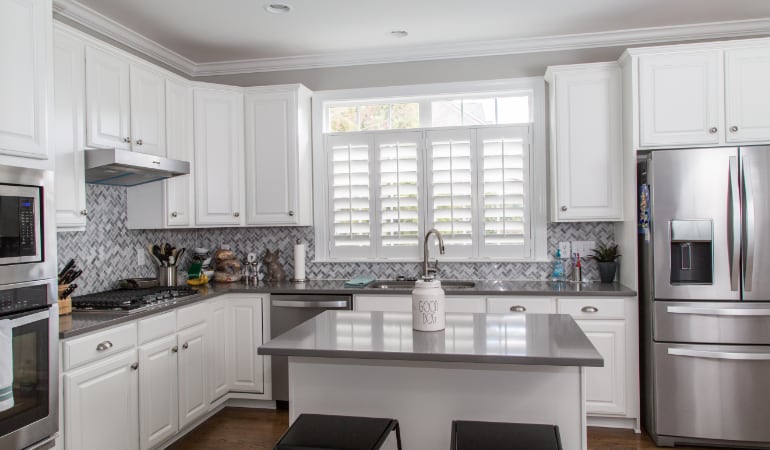 Faux-Wood Shutters Stand Up To Heat And Water
Have you ever seen water droplets on window panes when you're trying to boil water or wash dishes? That moisture clings to window treatments over your Phoenix kitchen sink, where it may impact the integrity of fabric shades or curtains as time passes.
Install Polywood shutters instead. The faux-wood material and tough outer coat ward off the effects of warm and wet conditions. These popular window treatments are completely waterproof. You will never find warping, splitting, or chipping from the humidity in your kitchen.
The sun and changing seasons won't affect these window treatments. On your kitchen window, your shutters must hold up against chilly drafts and powerful UV rays. These exceptional window coverings will never expand or shrink from excessive interior heat or frigid outdoor temps, nor will they fade in sunlight.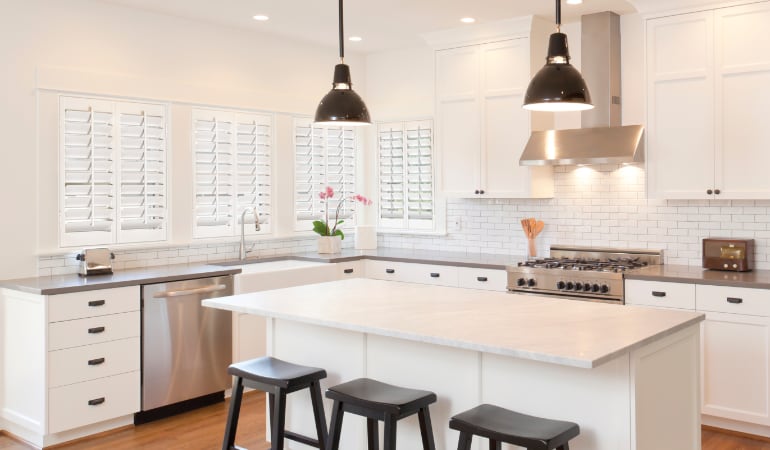 Window Treatments That Welcome Light Into Your Kitchen
Lighting is important in your Phoenix kitchen. It would be silly to harm yourself because you can't see! Polywood shutters provide the amount of light you want and adjust easily. Open the panels or move the louvers with the easy-to-use tilt rod. You don't have to worry about tangled cords or an inconvenient pull bar that is not easily accessible when you need to alter the light levels.
For the brightest light, swing the panels open wide. If the sun is blinding, close the panels and move the tilt bar for softer light. You can also shift the slats to redirect glare off of shiny surfaces within your space. When you don't want neighbors peering into your house, move the slats to the closed position for the solitude you desire.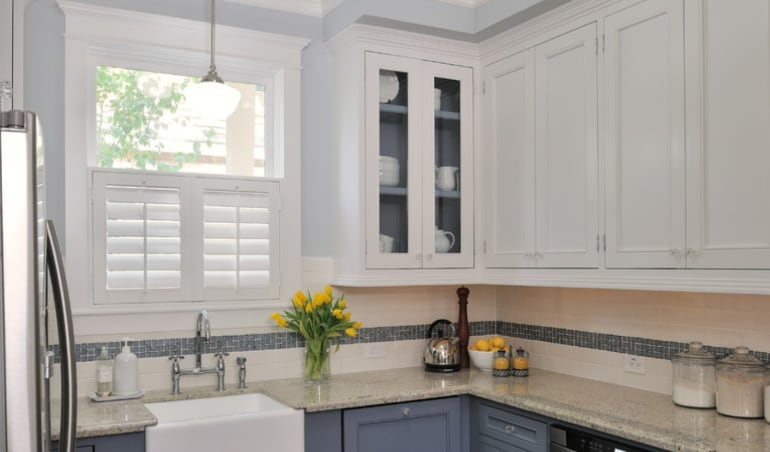 Polywood Shutters Clean Up Easily
It's common for kitchen surfaces to become covered in food particles and grease stains. The window treatment over your Phoenix kitchen sink needs to clean up easily. With this in mind Polywood excellent options for kitchens. The impenetrable material doesn't stain or hold odors like fabric options. A simple wipe with a soft, dampened cloth, and they'll look new again.
You'll never have to spend too much time gently reaching your dust rag through the slats as you do with flimsy blinds. Shutter louvers are sturdy, and you can choose wide louvers for your custom shutters that leave large spaces for you to reach through with your cloth.
Find Window Treatments For Over Your Kitchen Sink In Phoenix At Sunburst Shutters Phoenix
Sunburst Shutters Phoenix provides the perfect solution for each window in your house -- even the one above your sink. Confer with our specialists about the goals you have for your project, and we will help you find the perfect option. Call us today at 480-485-7743 or complete our online form to request your no-obligation, on-site appointment.