Exploring Window Treatments By Feature In Phoenix
Window treatments have more purpose than simply looking good. They impede excessive exterior light, establish privacy, and complete many other tasks. They also should complement your lifestyle. If you have pets or kids, you'll need to consider that when selecting window treatments. So it's smart to evaluate window treatments by function in Phoenix and not only for visual appeal. Keep reading to find out what window treatments work best for various needs, and then speak to your Sunburst expert for more recommendations.
What Window Treatments To Install For Energy Efficiency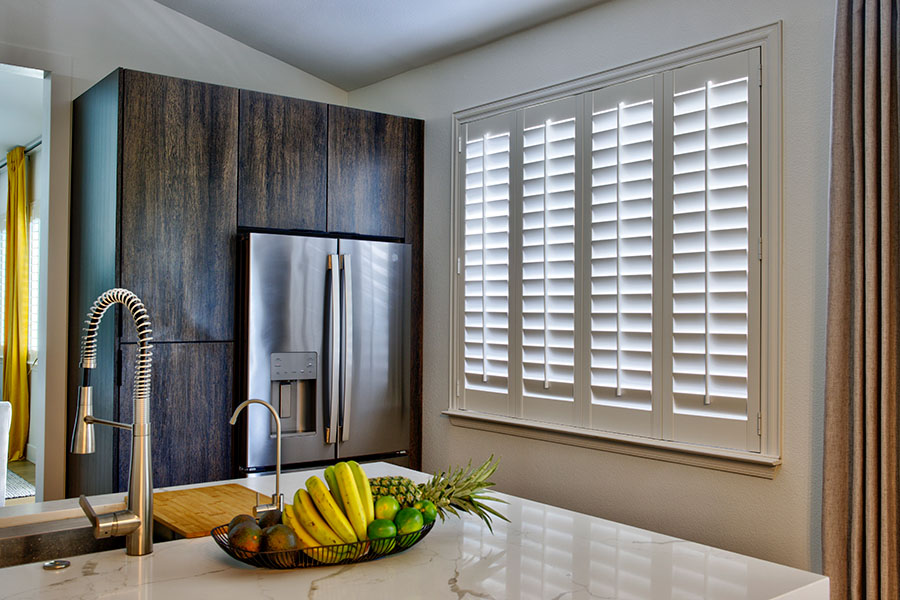 Windows are a significant source of thermal loss within your home. They also permit warm UV rays that make your air conditioner exert extra effort. You can give your HVAC system a rest and save money on power costs by utilizing energy-efficient window treatments.
Polywood® shutters are without question the best energy-efficient window treatments in Phoenix. Their strong wood composite material and patented weather-stripping provides a formidable defense against air flow and UV rays when you close the louvers. Whenever you close their panels, frigid air and warm air can't infiltrate around their edges. This exceptional form of insulation blocks up to 30 degrees of heat transfer to keep your house pleasant throughout the year and cut energy costs.
Polywood shutters are so energy efficient that you are able to get an energy tax credit of up to $1200 in 2023 when you incorporate them into your house!
If you prefer something other than shutters, turn to energy-efficient cellular shades. Using their accordion-style folds, cellular shades can trap a portion of the airflow from going into your home. They are constructed with several layers of fabric to present an appealing and effective barrier for your windows.
What To Use For The Best Room Darkening Window Treatments In Phoenix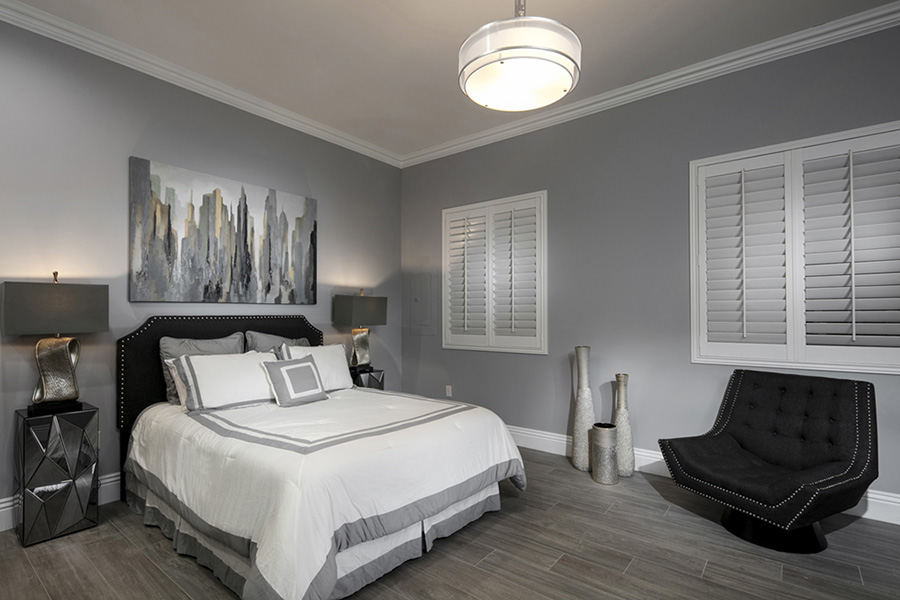 Room darkening window treatments obstruct as much sunlight as possible to help you [keep your interior at the right temperature and achieve a great night of sleep. Various window shades and blinds can be found with light-blocking options. Thicker fabric shades with edge-to-edge coverage give you exceptional room darkening.
Another superb way to block the sunlight in Phoenix homes is to install plantation shutters.
Louvered shutters are solid wood or composite wood and have a frame that goes around your window. They can't sway and don't have open spaces along the perimeter for light to peek through. When you close their adjustable slats, you see just the slimmest gleam of light, and no sunlight or warm ultraviolet rays infiltrate the area.
The Best Light Filtering Window Treatments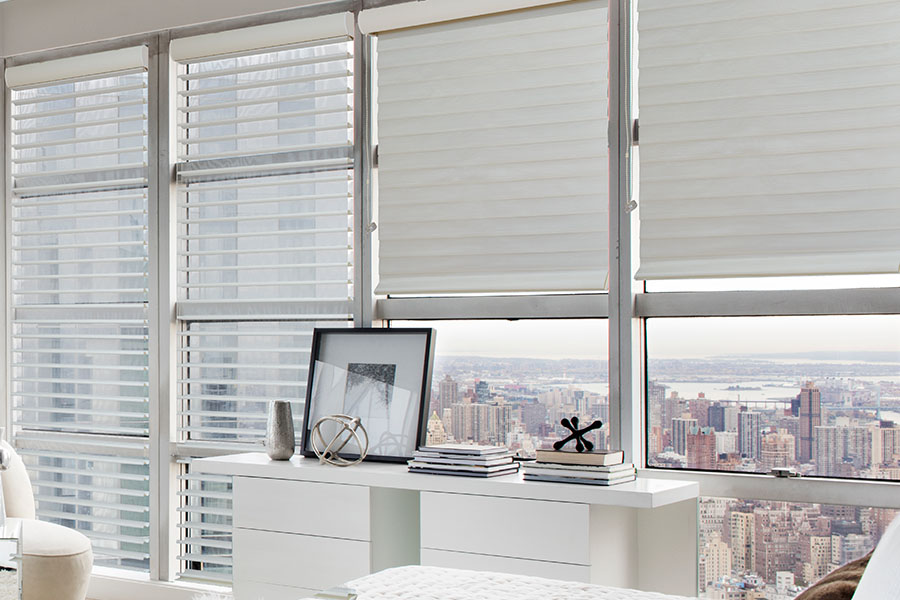 The best light filtering window treatments for Phoenix homes permit soft light while still providing you a little privacy and halting glare from the sun. Sunburst's sheer window shades do this perfectly. Their dual-layered sheer material diffuses light when extended down over windows, and they have non-transparent louver-type slats positioned two inches apart within the sheer panels to provide some privacy. Whenever you would like additional privacy and reduced light, just move the slats to impede unwanted views and exterior light.
Another fantastic choice for light filtration is roller shades with translucent fabrics. This type of window treatment is suitable for setting the ideal atmosphere. In the event you need privacy or room darkening, you can include another roller shade behind it.
The Most Pet-friendly Window Treatment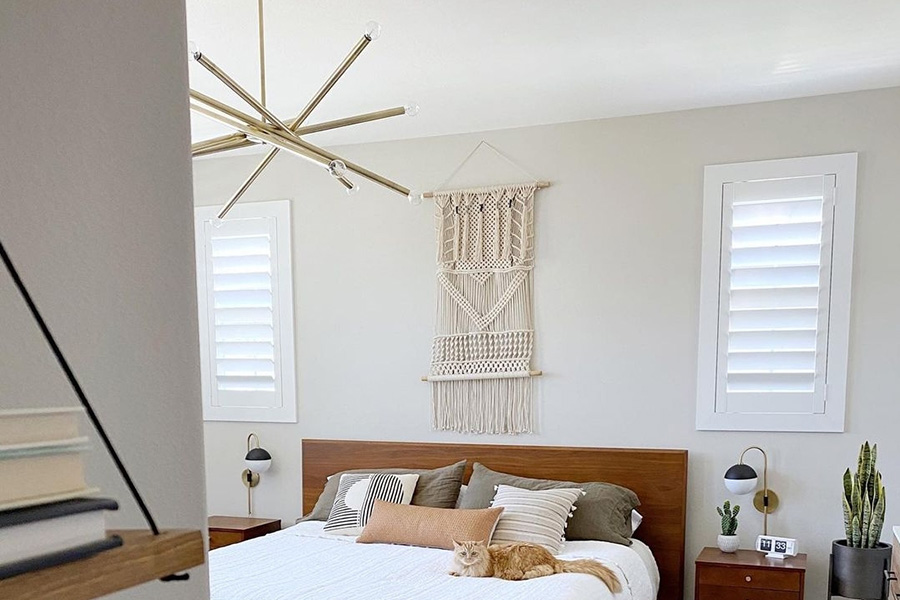 Pets and window treatments don't always co-exist well together. Sagging treatments are fun for naughty animals to chew, scratch, scale, and yank on. Before you know it, your window treatments are torn or falling down.
Plantation shutters are the best pet-friendly window treatment for Phoenix residents. As a solid unit fastened directly to the window's frame, they simply don't attract furry friends in the same fashion that hanging blinds and shades do. No part of them sags or slides around. If an animal makes an effort to climb them, they won't fall down. Polywood shutters specifically withstand most scratching and clawing. And if Spot does bite into a slat, contact Sunburst to ask for an easy repair.
The Best Childsafe Window Treatments In Phoenix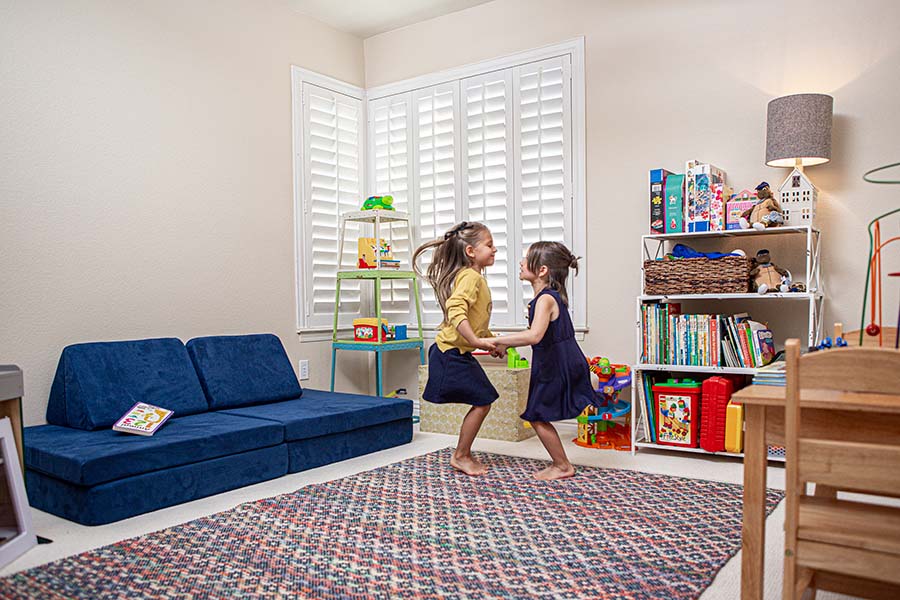 Some window treatments are dangerous for toddlers—and you might say children are unsafe to window treatments! Shade and blind cords are considered a strangulation risk. You are encouraged to purchase cordless blinds and shades, but they won't withstand a little one yanking or clinging to them. Alternatively, consider sturdy Polywood shutters. They hold up against inquisitive hands much better than shades and blinds and never come with cords. You can put them in a young one's bedroom or playroom without worrying.
Top Window Treatments To Install On Sidelight Windows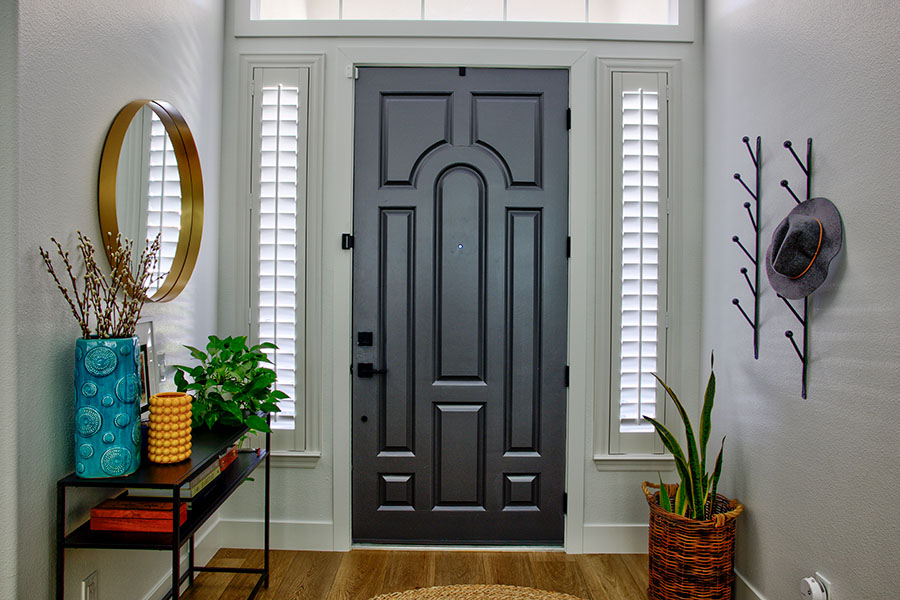 Sidelight windows are those vertical, skinny, windows typically on both sides of your main entry. They are so narrow, that not every window covering is suitable for them.
Blinds are too wobbly and simply look awkward there. Most window shades have difficulty fitting on these windows. But a louvered shutter is the smartest solution for a sidelight window in Phoenix as they are fastened permanently for a perfect fit. The frame around them creates a terrific polished look. Then the easy to move slats offer the light control and privacy you require at your front door.
What Window Treatments To Place On Specialty Windows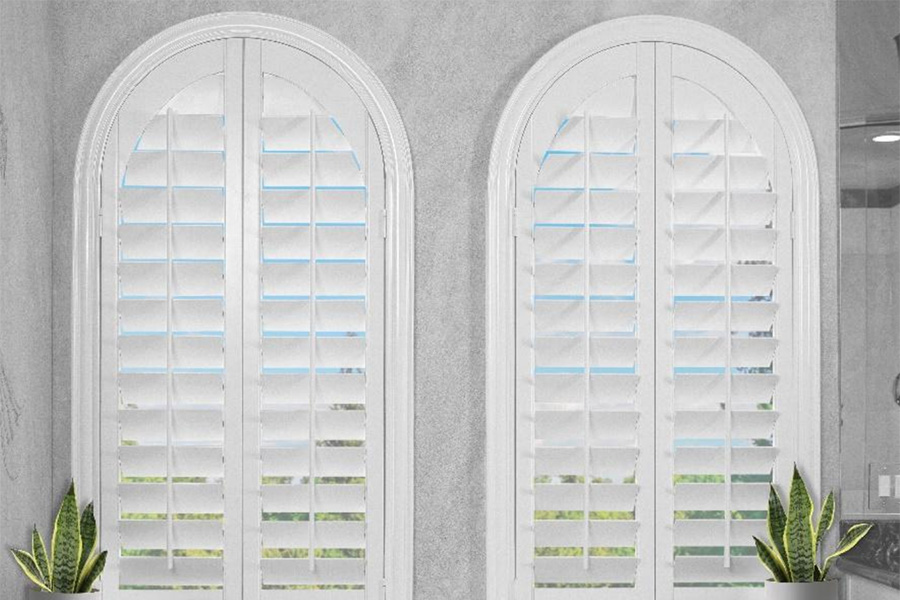 Specialty windows are any style of window that isn't a typical size or usual rectangle. You may have a circular or octagon-shaped window, a French door, or a sliding glass door at your home that you wish to conceal for enhanced privacy and light control. Technically speaking, you could put blinds or shades with these windows, but these will hide specialty shapes and are difficult to use on very big or small windows.
The best window treatments for specialty windows in Phoenix are plantation shutters. Polywood and Ovation® shutters are custom-tailored to match the specific dimensions of your window. They may even be constructed to be round for circle and arched windows. Best of all, they maintain functionality irregardless of what size or shape you custom-order.
The Best Motorized Window Treatment Option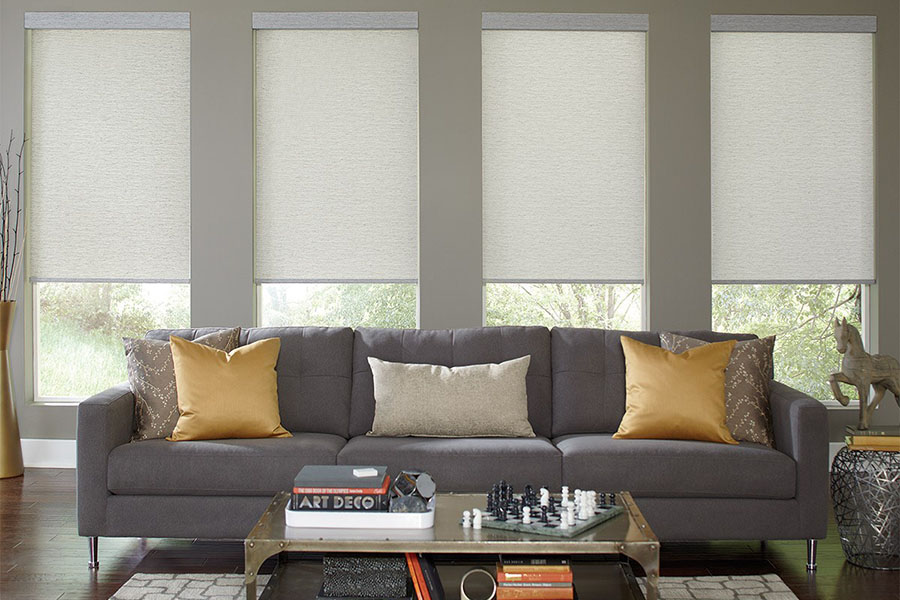 If you're looking for the best motorized window treatments in Phoenix, you already have a good idea of how valuable they are. With the easy press of a button, you are able to raise or bring down your window treatments from wherever you are. You can even arrange smart motorized window treatments to open or close on a fixed schedule.
Automated roller shades are the best motorized window treatment. Roller shades can be found in various style options to accommodate your wishes and needs, and then you can add motorization for added convenience. Regardless of what color or style of roller shade you purchase, you'll upgrade your window shades when you go with motorization.
The Window Treatments That Are Simple To Clean in Phoenix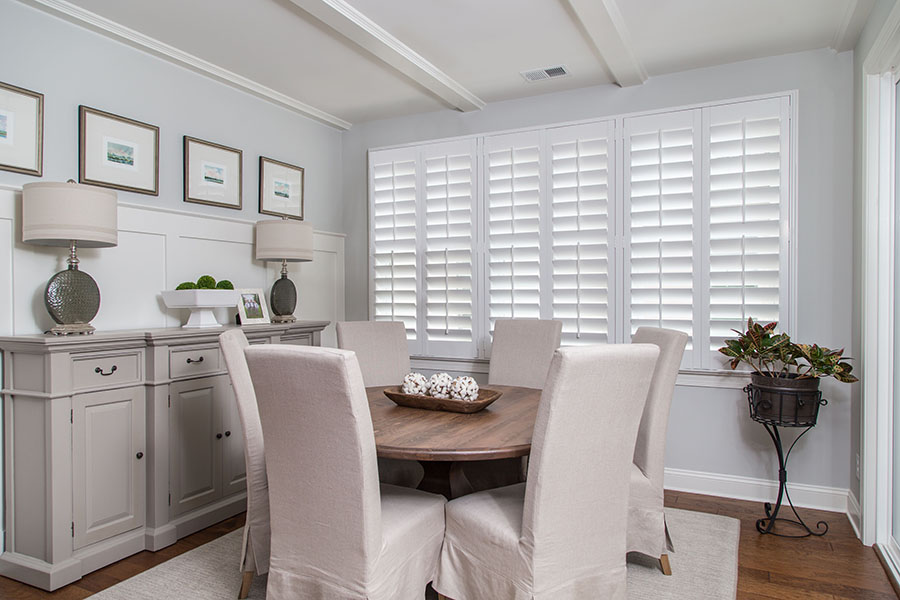 Cleaning window treatments is a nuisance if you have to get out the vacuum or take them off the window to wash. You'll also have to deal with the stains that just won't come out of soft window treatments. Polywood louvered shutters are the best easy-to-clean window treatments for Phoenix homeowners who would prefer not spending hours cleaning window treatments. Their tough paint finish doesn't blemish and is simple to dust with a rag or duster. For more stubborn messes, just clean them with a damp cloth, and they look pristine again!
The Best Door Window Treatments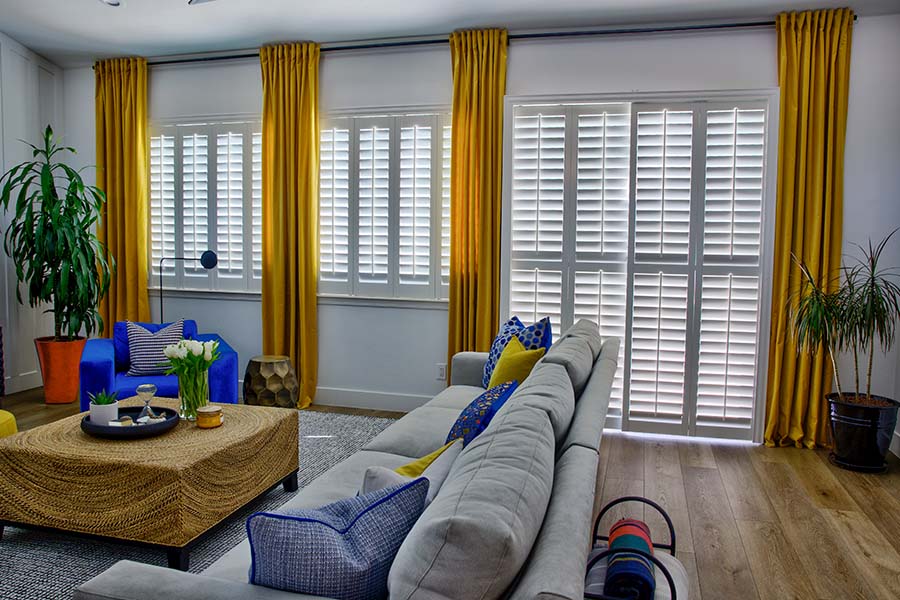 Choosing the best door window treatments for your Phoenix home can be a challenge. You want the same control over external light and privacy that you enjoy with your windows, but most window treatments swing and slap the door when you open or close it. To avoid this, use louvered shutters. They attach to your door and won't shift around when it swings open. They also offer complete command over outside light and privacy with panels that can open and close and moveable louvers.
Interior shutters also make sense for French doors and sliding glass doors. They are custom-built to match your door and won't get in the way when you go through the door. Plus, they're easy to use on oversized door windows and supply excellent insulation on doors where heat loss often occurs.
What To Use For Sound Absorbing Window Treatments In Phoenix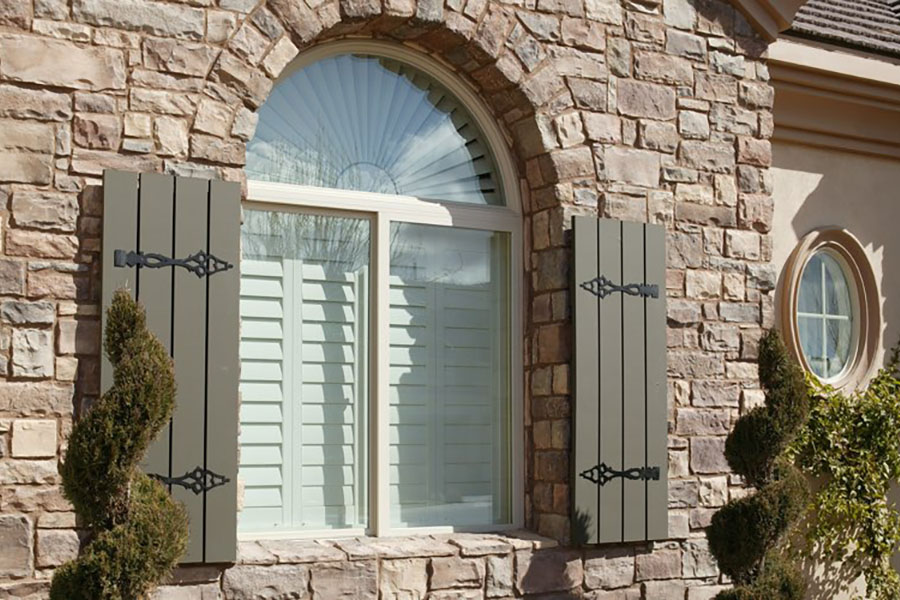 If you live on a busy street, the right window treatments can help block excessive commotion. Sturdy plantation shutters do this most effectively. They are made from wood or a durable wood alternative that functions as a buffer between you and noises outside. Close them during busy periods and at night to cherish the tranquility and silence indoors. Plus, they contribute to your home's curb appeal, which is vital when you dwell in a highly-populated area.
Explore Sunburst Window Treatments By Feature In Phoenix
Sunburst Shutters Phoenix has the widest assortment of attractive and functional window treatments you will find! Simply inform us about what you would like from your window treatments, and we'll show you the best options. Call 480-485-7743 or fill out the following form to arrange a complimentary on-location appointment. Your consultant will guide you based on your needs and demonstrate our products right in your home so you can discover the perfect window treatments for every space.